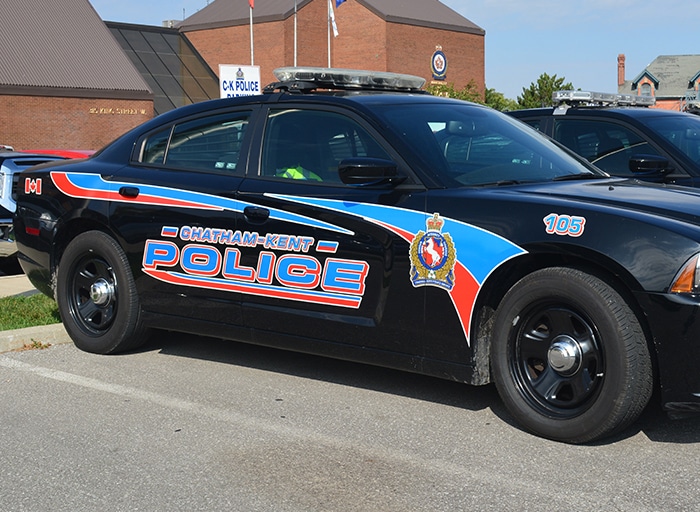 Collision leads to impaired charge
Just before 1 a.m. this morning, Chatham-Kent police responded to a single motor vehicle collision on Wallace Street between Bridge Street and Murray Street in Wallaceburg.
Through investigation, the officer suspected the man was driving while under the influence of alcohol. A roadside test was administered and the man failed. The man was arrested and transported to police headquarters for further breath tests.
Devin Malley, 28, of Wallaceburg, was charged with having a blood alcohol concentration exceeding the legal limit.  
Obstructing police
Early this morning, police responded to the report of a suspicious man sitting in a red car in the area of Elizabeth Street and Grand Avenue in Chatham.
An officer on general patrol located the Ford Focus in an alley and through investigation learned that license plates were registered to a silver BMW. The man was arrested and the license plates were seized.
Upon being arrested, police say the man provided the officer with a false name. Incident to arrest, the man was searched and his true identity was revealed.
The officer further learned that the man was currently bound by a Probation Order with a curfew.
The 40-year-old man was charged with being in possession of property obtained by a crime, obstruct police and failing to comply with his Probation Order.
Not very neighbourly
A fracas between two neighbours led to multiple calls to police Friday.
The incident occurred on Thelma Street, and police say a couple of neighbours were involved in a dispute.
Officers investigated and learned the two had assaulted each other.
Both were arrested and charged with assault, and both have release conditions stating they are to stay away from each other.
Rollover, charges
On Saturday, police responded to a single motor vehicle roll over.
The driver in this incident was not injured.
Investigation found that the driver was currently under suspension.
The driver was charged with careless driving and drive while under suspension.
B&E
Sometime overnight on July 4, a barn was entered on Langstaff Line and a Honda power washer and 200 ft. of hose removed.
Anyone with information is asked to contact Const. Craig Zink at craigz@chatham-kent.ca or 519-436-6600 ext. 87334. Anonymous callers may call Crime Stoppers at 1-800-222-TIPS (8477) and may be eligible for a cash reward.
Stunt driving
C-K police clocked a man driving down Middle Line on Saturday doing 160 km/h in a 90 zone.
The driver was charged with stunt driving, his licence suspended and vehicle impounded for seven days.
Mischief
A week after someone threw a bottle through a residential window, police say a woman turned herself in.
The incident took place June 27, and cost an estimated $600 in damages.
The woman turned herself in on Friday and faces mischief charges.
—
Meanwhile, on Richmond Street, police got a call Friday of a man yelling in the area.
Police say a man had damaged two separate doors at a complex in the area.
The man was arrested and charged with two counts of mischief.
Bail Violation
The ink wasn't even dry.
Police say a woman was involved with officers earlier in the day Friday and told to stay away from a Houston Street address.
But later in the evening, police say she returned to the address, drunk.
According to police, she was also on a release condition to not consume alcohol.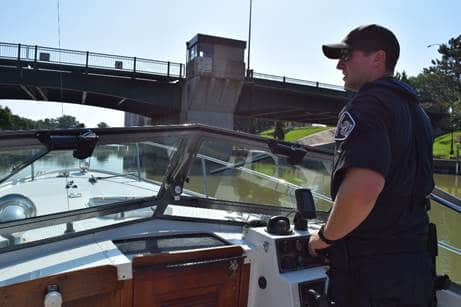 Boat Safety
C-K police would like to remind boaters that their Maine Unit patrols the waterways within Chatham-Kent including the Thames River, Sydenham River and Channel Ecarte.
All of these waterways have a speed limit of 8 km/h whether speed limit signs are posted or not. Police ask that you operate your boat in a safe and respectful manner to prevent damage caused by your wake or wash.