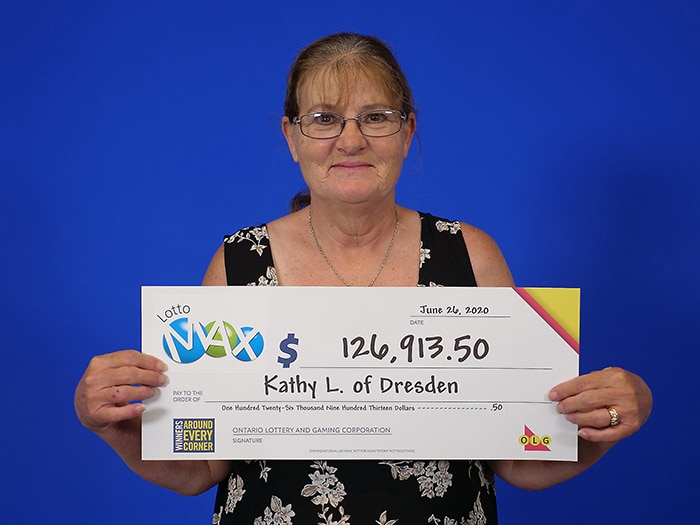 With Luck in her last name, there was no stopping this Dresden woman.
Kathy Luck is nearly $127,000 richer after winning second prize in a recent LOTTO MAX draw
Luck matched six numbers and the bonus number to win the prize June 16.
The mother of four, grandmother of nine and great-grandmother of three checked her ticket using the OLG Lottery App.
"I thought I won $126 at first," she said in a media release.
After validating her ticket in store, the retired factory worker went home to tell her husband about her big win. "He thought I was full of it until I showed him the validation slip – his eyes went so big," Luck, 63, said.
She said she plans to renovate her farmhouse, pay some bills and take a vacation.
"I get excited when I win $20 so this is wonderful," Luck said.
The winning ticket was purchased at Sonny's Variety of Lindsley Street in Dresden.
The OLG Prize Centre in Toronto has resumed in-person prize claims for winning-ticket holders of $50,000 or more by appointment only. To best protect customers and staff, OLG officials said they have put in place appropriate health and safety protocols in accordance with guidelines from public health officials, which include physical distancing measures, the mandatory use of personal protective equipment (PPE) and the pre-screening of visitors before granting entry.
Comments
comments