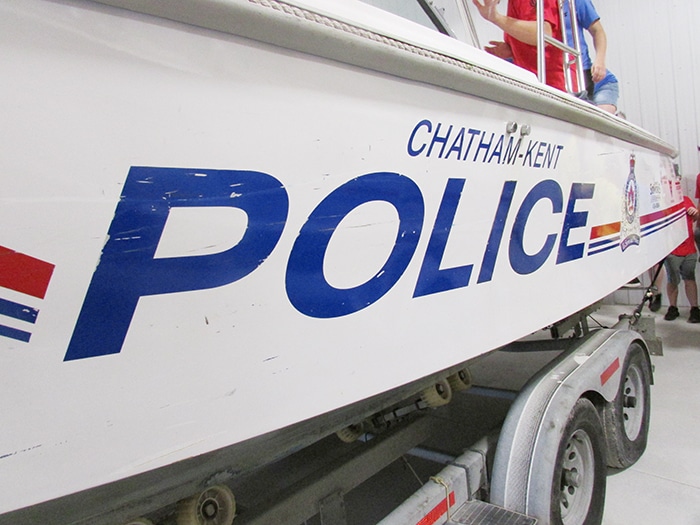 The Chatham-Kent Police Service responded to 192 calls for service in the last 24 hours. Three people were arrested.
Wednesday morning police responded to a break and enter at a residence on Spence Line in Ridgetown. Sometime between June 26 and June 30, unknown persons forced entry into the home owners garage causing $200.00 in damage. Taken from inside the garage was a 2004 Honda ATV valued at $1,500. The investigation is ongoing and there are currently no suspects.
Anyone with information regarding this incident are encouraged to contact Constable Mark Smith at marksm@chatham-kent.ca or 519-436-6600 extension #87162. Anonymous callers may call Crime Stoppers at 1-800-222-TIPS (8477) and may be eligible for a cash reward.
Wednesday night police responded to a family dispute at a residence on Chestnut St., Bothwell. Through investigation one of the involved females was found to be intoxicated. The 60-year-old female was arrested for breach of peace, transported to the Chatham-Kent Police Headquarters for booking and is to be held until sober.
Police also responded to a threats call at a residence on Main St. E., Ridgetown. Through investigation a 25-year-old male was arrested for uttering threats and later released with a future court date.
An officer on general patrol in Chatham located a male in the area of King St. East who was known to be on a curfew. The male was arrested for breaching his Recognizance. The male was also found to be in possession of drugs and was charged with possession. The 57-year-old male was transported to the Chatham-Kent Police Headquarters for booking and was held for bail.
Comments
comments