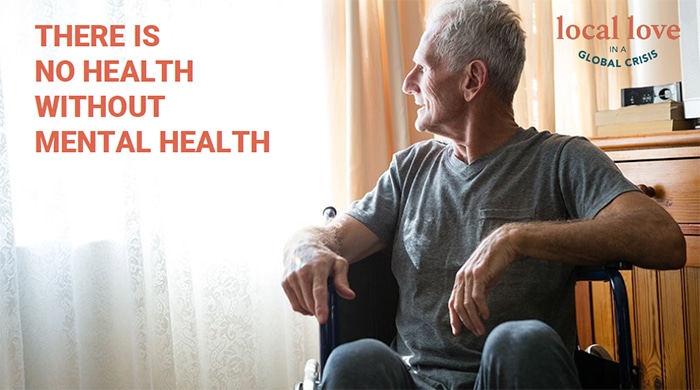 By Bruce Corcoran
In an effort to help improve seniors' mental health during COVID-19 isolation, several organizations have banded together to allow students to virtually adopt a grandparent.
The United Way of Chatham-Kent, in partnership with CK Public Health and Gigit, will launch a pilot project later this month to try to pair up seniors with students to increase social interaction and potentially reduce mental health issues.
Karyn O'Neil of the United Way said safety restrictions from COVID-19 is hurting the mental health of seniors, especially in long-term care facilities.
"They are being further isolated as families can no longer visit them safely. They can't have the extra care they may have experienced in the past," she said.
Enter Adopt-a-Grandparent. While it may not provide added care, the goal of the project is to provide added compassion and connection.
"We want to connect youth to adopt a senior. The youth can connect and do a virtual visit, a telephone call or a storytelling," O'Neil said.
Cathy DeBresser Knowler of CK Public Health, said there are 23,000 seniors living in Chatham-Kent.
"Senior mental health prior to COVID-19 saw people struggling with growing older, dealing with grief, as well as mental and physical problems," she said. "But with quarantining, social distancing, loneliness has impacted people. We're finding out they are showing up to the hospital presenting with mental health issues."
Knowler added a decline in mental health in seniors due to social isolation can also lead to a series of chronic diseases.
The pilot project will focus on linking students to seniors at three local long-term care homes, Riverview Gardens, Tilbury Manor and The Meadows of Wheatley
"It was important to have representation from Chatham as well as the outlying communities," DeBresser Knowler said.
Feedback from C-K's 21 seniors' residences and seven long-term care facilities from a survey the groups sent to them was positive, DeBresser Knowler said.
"We told them what we wanted to do, explaining we know the conditions these seniors have now been put into because of COVID-19 stipulations – those physical and mental conditions can diminish quality of life. Every one of them got on board. We were very excited," she said.
Suggestions from the staff at facilities included phone calls, virtual visits, storytelling, and talent performances – where the entertainment sets up in the parking lot and residents can observe while maintaining social distancing.
Gigit is involved as the host website that will help make such connections possible. The company has been around for about four years now and works closely with non-profit organizations.
"It's easy to post and manage volunteer opportunities, to schedule volunteers, etc. It makes life easier for the organizations and the volunteers," Gigit vice-president of marketing, Sarah Wilkin, said.
Interested students can visit https://www.gigitstudent.com/ to learn more and to sign up.
"Every seniors' residence will be able to customize their page Students will be able to see the seniors at each residence. Students can obtain information about the seniors to see which ones would match up best," Wilkin said.
The pilot project goes live July 17.
Comments
comments