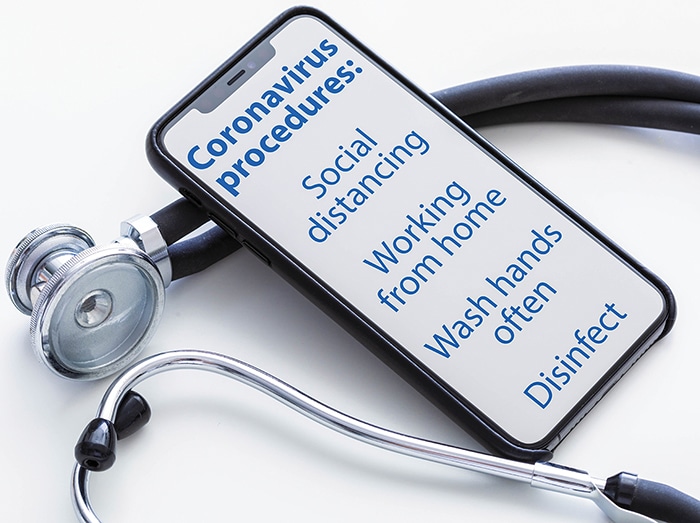 Jenna Cocullo, Local Journalism Initiative
A second-wave of COVID-19 striking Chatham-Kent is not inevitable, according to Chatham-Kent's medical officer of health.
Dr. David Colby spoke about the concerns of COVID-19 resurfacing at high rates, at a press briefing on Thursday.
"My entire focus is to prevent a second wave, not deal with one that is coming," he said. "The way some people talk about this is they act like a second wave is inevitable."
Colby said although previous widespread infections, such as the Spanish Influenza of 1918, have all seen second waves, it still remains uncertain if the same will apply to COVID-19. However, relaxing physical distancing measures could cause the number of positive cases to soar.
"A casual attitude towards infection control measures, then we could provoke a situation where the numbers are increasing again," he said.
Colby explained the low prevalence of coronavirus in Chatham-Kent means that there is a large number of residents who remain susceptible should a second major outbreak arise.
Colby said modelling projections showed that Chatham-Kent would have been "awash in cases" had physical distancing protocols not been followed when the first set of travel-related cases arose.
Colby said there is no threshold to define what a second wave of COVID-19 would look like, but added that with the expectation of the Greenhill Produce outbreak – which accounts for two-third of confirmed cases here – Chatham-Kent has been doing "spectacularly."
Over the last month, there has been a "gentle trend" of new cases falling across Ontario, Colby said. The worst the province has seen is more than 500 cases reported per day. These days, the number is down to approximately 350 per day.
The latest number of new cases per day has plateaued, over which Colby expressed concern.
"I'm watching this very, very carefully, as are others. And really I have to wonder if we shouldn't be looking at even more stringent guidelines to get that number down," he said. "Because if everybody was doing more physical distancing, the numbers would drop more sharply."
Colby said he has the option of taking a stricter line on precautions than the province advocates, but cannot take a less stringent line than the one set in place by the Ontario government.
Comments
comments