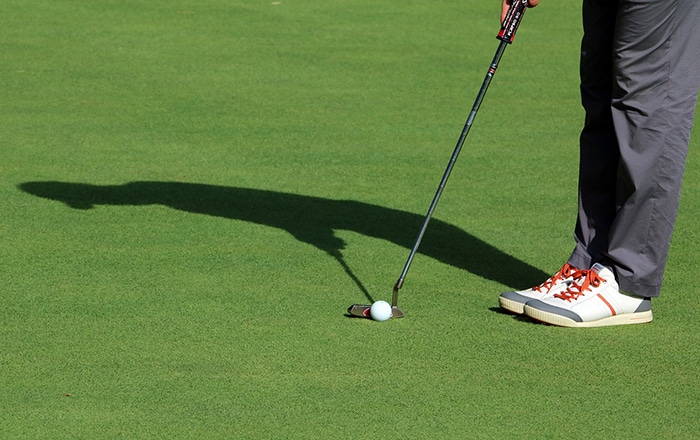 By Bruce Corcoran
Moments after Premier Doug Ford announced golf courses could reopen this weekend, the phones started ringing at local courses.
Mike Elgie, pro shop manager at Hidden Hills Golf & Country Club north of Chatham, said it was like a switch was flipped.
"From 1 p.m. (the time of the premier's announcement) to 7 p.m., it was chaotic yesterday, to say the least. We're booked solid for tomorrow (Saturday)," he said.
Chris Tsirimbis, manager at Links of Kent at the south end of Chatham, said the phone continues to "ring off the hook."
Golf is back, but with some restrictions.
For example, at Links of Kent, tee times are set 15 minutes apart.
Only one person is allowed per cart, unless they are from the same household.
As well, only a set number of people can be in the pro shop at one time.
"Each course is going to have their own protocols," Tsirimbis said. "It's about making sure everyone is social distancing. And it's about being organized and making sure everything flows nicely and people listen to the rules."
Elgie said tee times are 12-15 minutes apart at Hidden Hills for Saturday. They too have rules of just one person per cart, unless couples are showing up to play together, but you must bring proof you are a couple.
There will be no trashcans out on the course, so players are asked to bag their own garbage.
"There is no touching the flagpoles. We've raised the cups up two inches as well. The ball won't go in the hole. It will hit the cup and bounce back. We don't want people reaching into the hole," he said.
Also at Hidden Hills, golfers are asked to show up 15 minutes early. And if you haven't booked a tee time, don't bother showing up.
"All our tee times are booked. There are no walk-ins," Elgie said.
Despite the restrictions, local duffers are raring to go.
Comments
comments