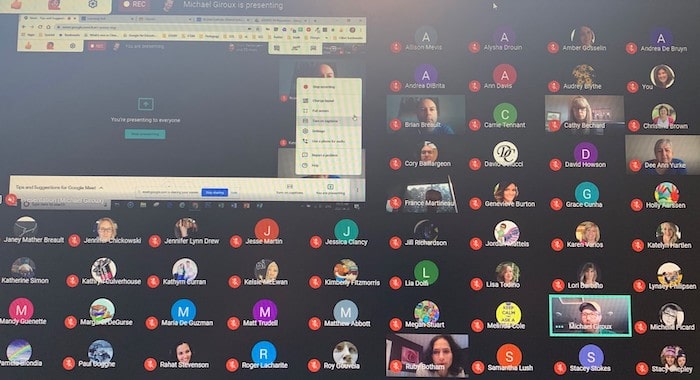 Jenna Cocullo, Local Journalism Initiative
With several retirements in store for St. Clair Catholic School Board, schools in Chatham-Kent and Lambton will see new faces come September.
On Wednesday, SCC director of education, Deb Crawford, announced changes to the principal and vice principal assignments for the upcoming academic year. 
In addition to the retirements, the opening of the new St. Angela Merici Catholic School in Chatham, which will receive students from the St. Agnes, St. Vincent and Our Lady of Fatima communities, has resulted in further changes.
"I am very pleased to announce the principal and vice principal placements for September 2020 and am proud to introduce these outstanding Catholic leaders to their school communities," says Mrs. Crawford.
The appointment changes affecting the Chatham-Kent schools are:
Juli Faubert, principal, Monsignor Uyen Catholic School, Chatham appointed as principal of St. Angela Merici Catholic School, Chatham;

Alishia Thompson is appointed to vice principal, St. Angela Merici and St. Anne Catholic School;

Nicole Stevens, principal, St. Vincent Catholic School, Chatham is appointed to principal of Georges P. Vanier Catholic School, Chatham;

Americo Todino, principal, Georges P. Vanier Catholic School is appointed to principal of Monsignor Uyen Catholic School;

Courtney Mellow, vice principal, St. Anne Catholic School and Our Lady of Fatima Catholic School, Chatham, is appointed to principal, Sacred Heart Catholic School, Port Lambton;

Kelly VanBoxtel, principal of Our Lady of Fatima is appointed principal of St. Michael Catholic School, Ridgetown;

Jennifer Morrow, principal of St. Michael is appointed principal of Special Education.
Brendan Deery, Adrien Gagnier, Christine Lambert,  and Luana Sfalcin are the retirees.
"The St. Clair Catholic District School Board has greatly benefited from the wisdom and dedication of Brendan, Adrien, Christine and Luana," says Mrs. Crawford.  "They will be greatly missed and remembered with fondness by our St. Clair Catholic family."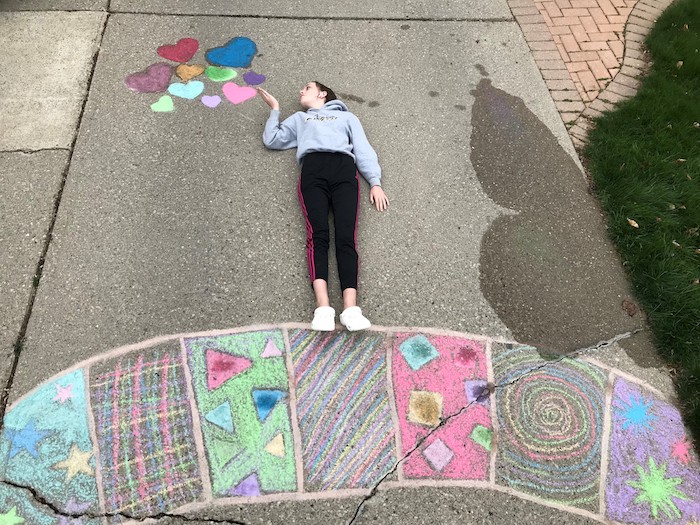 Graduation Moved
June graduation ceremonies have been postponed as health and safety remain top priority for St. Clair.
"First, we want to congratulate you on the tremendous effort you are putting forward as you work to complete your Grade 12 credits for your Ontario Secondary School Diploma," wrote Crawford in a special letter to students. "Who would have thought a few short weeks ago, that this is how you would be completing assignments and handing in course work.  But you are demonstrating your resilience and a tremendous ability to adapt to change in the most trying circumstances.  These are important skills that you will carry with you in life."
The provincial government has ordered that all public schools in the province will remain closed to students until at least May 31. Crawford said they tried to avoid postponing graduation but it has become more clear that it was the only option.
Crawford said more details will be communicated as they are finalized. On Wednesday morning some schools already sent out letters to parents with new graduation dates happening in October.
Catholic Education Week
Students and staff across St. Clair continue to unite from afar this week, in celebration of Catholic Education Week.  
The theme for 2020 is 'Igniting Hope.'
"The theme for this year's celebration was selected months ago, but it's hard to imagine a time in recent history when the world has needed hope like it does today," Crawford said.  "But through our faith in Christ, that hope is alive in our students, our families, our staff and our communities.  We are marking Catholic Education Week in different ways this year – physically separated as we continue to protect ourselves from the COVID-19 virus – but united as we connect online to communicate, celebrate and learn."
The 2020 theme song for Catholic Education Week is Hope, written by Chris Rait.  A group of St. Clair Catholic's music specialist teachers collaborated to produce an online performance of the song, with piano, harp, guitar and violin.
"I want to thank our amazing and gifted music teachers for this beautiful and moving online performance," Crawford said.  "What an inspiring message of hope for our students, their families and our staff, especially during these uncertain days.  Thank you for using your gifts to lift our spirits!"
Each year, Catholic Education Week is marked by special prayer celebrations and Masses.  This year, Bishop Fabbro has recorded a video message to students.  Bishop Joseph Dabrowski will lead a special online Catholic Education Week Mass on Wednesday morning.
"Catholic Education Week is also the perfect occasion to celebrate the tremendous work of our staff, during this very difficult time," Crawford said.  "Every day, our staff is reaching out to students as they lead their virtual classrooms.  This is brand new territory for all of us, but our staff has accepted the challenges of virtual learning by embracing a variety of digital learning tools and platforms to engage our students in meaningful learning."