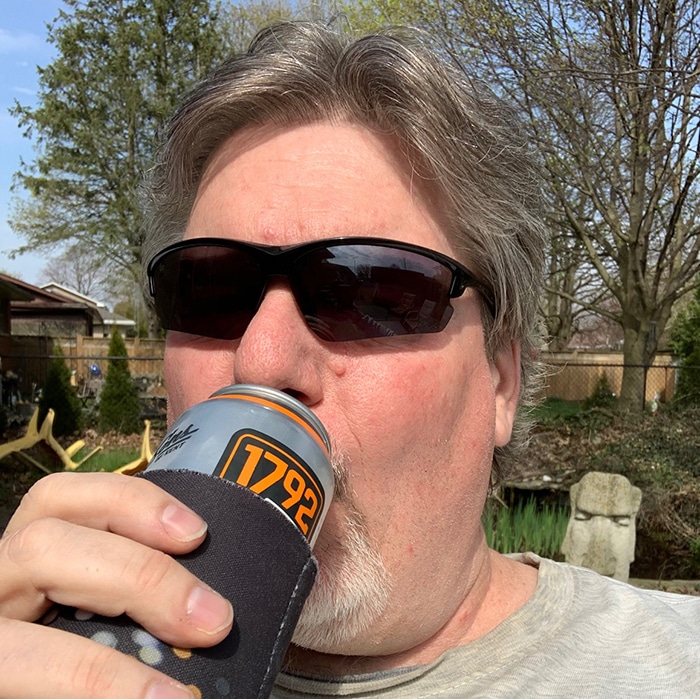 Great weekend weather lured the Corcorans outdoors, as even our teenager, Brenna, emerged from her cave.
We tackled some yard work on Saturday and sipped beverages Sunday.
On Saturday, we trimmed the heck out of our weigela bush at the back of the yard, pruned a few other trees and cut out some scrub maples along the back fence.
Weigela bushes are beautiful in bloom, but I hate them otherwise, especially when it comes to trim time.
They grow like a wildfire and the branches will weave together seemingly at every opportunity.
Nothing a hedge trimmer can't tackle, right?
Except some of the bigger branches were too large for the trimmer to chew into.
Enter our multi-purpose saw. You can switch blades to trim wood, use it as a jigsaw, cut PVC pipe and even cut metal.
I had it set to prune, another option of this saw. And it worked great Friday evening and continued to shine Saturday morning…until it didn't.
I'm cutting away and suddenly the blade is no longer there. We're talking a triangular-shaped blade. It didn't snap. It vanished.
In reality, if came off the saw, but the housing for the blade broke loose from the saw itself.
Dead saw.
As I pondered what to use next, my ever-alert wife, Mary Beth, grabbed our loppers and handed them to me. Duh. Faster than the saw and a cleaner cut.
We trimmed that evil weigela bush in no time (it is evil until it blooms).
And then we gathered up all the branches, piled them into the back of the truck, and Brenna and I took them to the yard and leaf depot. I'd heard it was quite busy Saturday morning, but we got there early afternoon and had no issues.
Everyone was practicing safe distancing while getting rid of their lawn waste.
Back home we puttered a bit more, as Mary had started in on the front garden.
She wanted to do some trimming around the backyard, as we had cut the grass a day earlier. She squeezed the trigger, and the trimmer very slowly rotated. It couldn't cut tissue paper at that speed. And I had just charged the battery!
No problem. It has two batteries. In went the second battery, and that sucker was grooving!
Until the line ran out about five seconds later.
I think someone was trying to tell us to just enjoy the rest of the day.
Message received.
I should mention that a day earlier, Mary went to use the hose and learned it had reached the end of its life. Instead of water coming out the end, it spurted out of three spots in the middle of the hose.
Sunday, we opted to do some online ordering to replace the trimmer line, get a new hose, and replace a couple of aging patio chair cushions.
I love the curbside pickup options these days. It's a COVID-19 safe concept.
But at this time of the year, outdoor stores are really busy. And I'm not in love with the process anymore.
I placed the order before noon on Sunday. An hour later, we received confirmation that the order was being processed, but that due to high volumes, to wait until we received another e-mail before coming to pick it up.
I figured by mid-afternoon I'd hear something back.
Nope.
I heard back on Monday, 25-plus hours after the order was placed. But it wasn't that the order was filled. Rather, I received back-to-back e-mails that items had been cancelled from the order.
The seat cushions and the hose were listed as "cancelled." I knew the store had low inventory for each when I ordered, but it was disappointing to see nonetheless.
What's worse, when I looked at the store's inventory online, it still listed both items in stock.
I realize folks are running around doing their best at the stores these days, so I chalked it up to someone forgetting to update their database.
But, hey, I still got the trimmer line!
And instead of yard work Sunday afternoon, we social distanced at the home of friends Charlene and Eggless Chad, except Chad bailed on us. Part-time firefighter. He had to go put out a brush fire.
Rather than pick up our online order and continue our yard work, Mary and I instead returned home and do what any middle aged person should do on a Sunday afternoon: we napped!