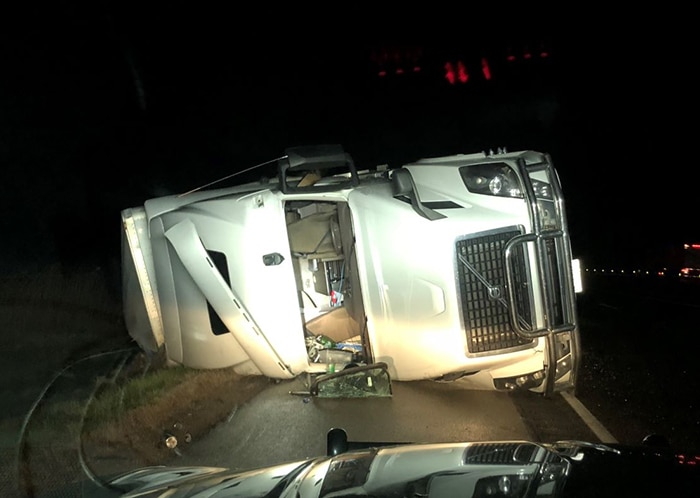 Chatham-Kent OPP report a big rig rolled onto its side in the north ditch of Highway 401 in the middle of the night.
Police say the crash took place shortly before 3 a.m. near the Victoria Road exit.
The driver wasn't injured in the rollover, but he is charged with careless driving.
The westbound lanes, at Orford Road, were to be closed until mid-morning, police say.