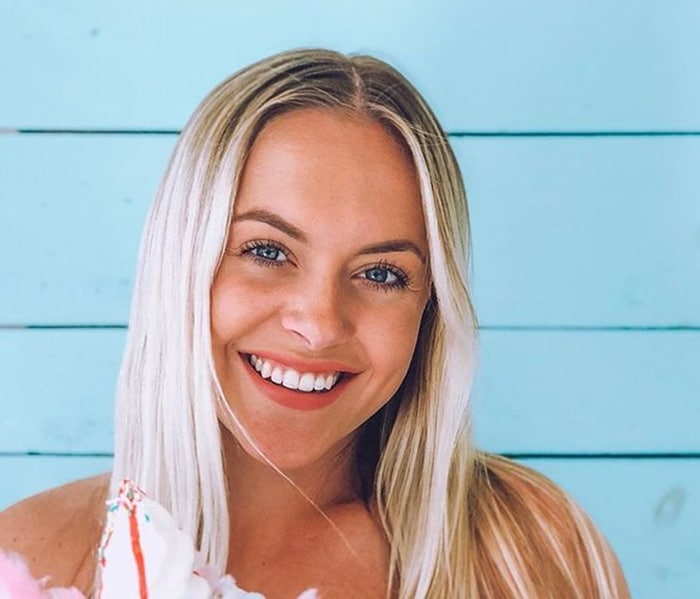 Service started by Wallaceburg student who wants to help others.
By Bruce Corcoran
Madison Hetherington is not your average university student.
At a time when some young adults are grumbling about self-distancing and interruptions in their daily lives by COVID-19 restrictions, the Wallaceburg woman is instead reaching out to help others.
Hetherington is purchasing and delivering groceries for people who are afraid to go to the store during the COVID-19 pandemic.
She said she got the idea while scanning social media recently.
"I saw something on social media talking about an older couple waiting in their car for over an hour in the grocery store parking lot, scared to go inside," she said. "That story made me realize a lot of people in our community are very anxious about this, especially those with compromised immune systems and older people."
She already has the help of a handful of friends who stepped forward, including someone in Blenheim and another in Chatham.
"I'm gathering more people as we go, but for now we have about three or four who I think will help me," she said. "I'm hoping to gain more volunteers as time goes by to help as many people as possible."
The available volunteer force is here.
"All of us students are home and doing it (schooling) from here. We have more time on our hands. It's great to help out people in the community and give back," Hetherington said.
Getting help from Hetherington and her fellow volunteers is simple. Call her at 226-626-5088. It doesn't matter where you live in Chatham-Kent.
She said people are to provide their grocery list, while she will get back to them with a cost estimate.
The next step is payment. Hetherington said eTransfer is ideal, but for people who don't have that option, she said leaving an envelope with the funds in it in their mailbox at a pre-agreed upon time works too.
"Then we get and deliver the groceries, as well as any change, back to them," she said.
For now, one person will handle the pickup and delivery duties on a given call.
And it's all about social distancing.
"We'll just leave the groceries on their porch. This limits the amount of contact," Hetherington said.
She and her fellow volunteers have additional support as well. Eternity's Touch and Mpower Electric are covering the cost of gas for the deliveries, while 99.1 CKXS, part owned by Hetherington's father, Greg, is supplying station vehicles for deliveries. And Peak Insulation is matching any donations Hetherington receives for the services.
"We are accepting donations, and we'll give them to area food banks. It's a free service, but if anyone wants to donate, Peak will match it," she said.
Comments
comments