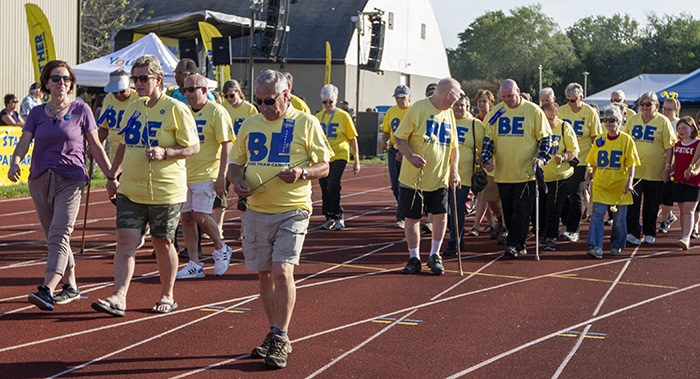 By Bruce Corcoran
A huge fundraiser for the Chatham-Kent branch of the Canadian Cancer Society, Relay for Life, has been cancelled as a COVID-19 precaution.
Cindy Vinall, senior manager of community offices for Ontario region, said the Chatham-Kent branch of the society made the decision to shelve the June 5 Relay for Life this year as a safety precaution.
"Just keeping in mind everybody's health and well-being, we have postponed it at this time," she said.
The province has restricted large social gatherings for the immediate future, and it is unknown how long such a restriction will last.
Vinall said cancelling what would have been the 18th annual Relay for Life wasn't an easy decision.
"It was tough for staff, volunteers and our participants. But everybody has been very understanding. At the end of the day, we're all in this together," she said. "It (Relay) won't happen until we're in a better situation."
April has also been daffodil month for the Canadian Cancer Society, another large fundraiser for the organization. The sales of the daffodil pins and the door-to-door campaign have been suspended as well.
"As an organization that relies solely on fundraising, we're looking at ways to encourage people to fundraise online. And they are able to do that right now at cancer.ca," Vinall said. "Anybody who would like to make that April donation can go online and buy a virtual daffodil. We would very much appreciate the ongoing support."
Vinall said she hopes everyone is safe and practising safe distancing. If anyone requires support from the society, she urges them to call the Cancer Information Service Line at 1-888-939-3333.