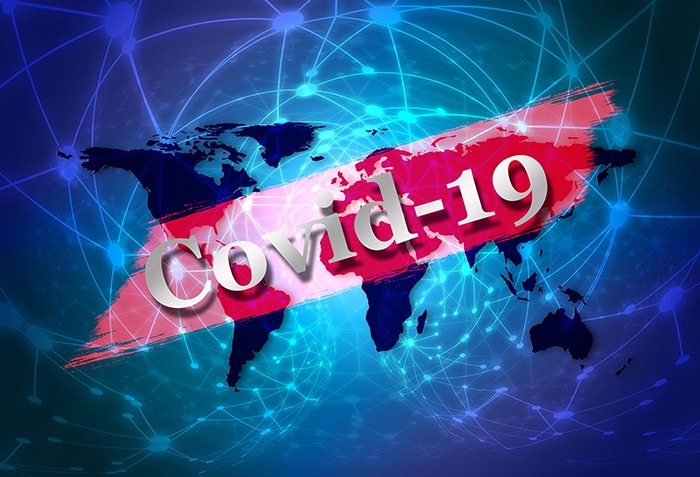 As per the most recent enhanced public health measures issued by the Chief Medical Officer of Health on the evening of March 16, to help contain the spread of COVID-19, Chatham-Kent's Medical Officer of Health, Dr. David Colby, is directing the following to take place immediately across Chatham-Kent:
The closures of all bars, dine-in restaurants, nightclubs and theatres, but businesses that provide food takeout and delivery options are encouraged to keep those options available to continue to provide the public with food options while limiting social interactions between people.
The ban of all gatherings of 50 or more people (included in that maximum are the number of staff in place to support the event).
The closures of all churches and other faith settings.
The Chatham Voice is listing what is known to be closed temporarily:
Religious gatherings
Closed until further notice.
Rondeau & Wheatley Provincial Parks
Closed until April 30.
First Presbyterian Saturday morning breakfast
The weekly breakfast has been cancelled for the next three weeks, at least.
Public Libraries
Closed until further notice. Library patrons and all other residents are encouraged to take advantage of digital library content at www.ckpl.ca/download.
Municipal pools
Closed until further notice.
Municipal arenas
Closed until further notice.
Chatham-Kent Museum and Ridge House Museum
Closed until further notice.
Capitol and Kiwanis theatres
Closed until further notice.
Thames Art Gallery and ARTspace
Closed until further notice.
Retro Fest
Chatham-Kent's largest and most popular festival has been cancelled.
Despite RetroFest taking place in May, Paul Shettell, co-chair of the BIA, said after receiving some legal advice the board decided to proceed with the cancellation. Shettell also said they will not simply postpone the event because it would be too challenging to deliver the same quality of festival.
Primary and secondary schools
All public and private schools to be closed from March 14-April 5. The school boards, which are required by legislation to hold 194 days of classes, and have already cancelled several days due to teacher's strikes, but have not yet stated if they will continue courses through online education or extend the year into the summer.
St-Clair College
St. Clair College is immediately suspending its on-campus labs and clinics until further notice, including postsecondary, apprenticeship, English for Academic Purposes and Continuing Education.
This move follows the college's announcement Friday that it would move from face-to-face classes to online lectures, through to April 17.
Originally, the college decided to keep their labs open due to the low number of individuals using them at one time.
"The additional measures were necessitated as the impact of COVID-19 changed significantly over the last 24 hours, with the Government of Canada escalating the level of risk to a Level 3 or 4. The College's main priority is to keep our staff and students safe," stated their press release.
Chatham-Kent Health Alliance: Restrictions
On Saturday, CKHA implemented restrictions to the number of visitors allowed per patient.
All inpatients will be asked to identify two visitors of their choice for the length of their stay. Only one visitor at a time permitted at the bedside.
Level 2 nursery, pediatric patients and palliative patients will all be allowed to receive two visitors at a time and receive 24-hour visitation along with critical care and emergency patients. Visiting hours for all other patients will be restricted between 11 a.m. and 8 p.m. No visitors under 18 years of age will be permitted.
Volunteers and student workers will no longer be working in the hospital until further notice.
CKHA's release of information office will not be open for in-person services until further notice. Requests can be emailed to ckphipa@ckha.on.ca, or people can call 519-352-6400 ext. 6374 or fax 519-436-2543.
Long-term care/ retirement homes / supportive housing
Only visitors of residents that are receiving end of life or palliative care will be allowed to enter long-term care facilities or retirement homes. Visitors will be actively screened before entry to the facility is permitted.
The order was issued by the Ministry of Health.
Municipal programs
All programs and services, including public swimming under Chatham-Kent Recreation, and March Break programs, are cancelled indefinitely. The city stated on their website that refunds will be issued.
Licensed child-care 
All licensed child-care facilities are to be closed from March 14-April 5.
Active Lifestyle Centre
ALC has decided to shut their doors until April 5, to coincide with the school and daycare closings. The tax clinic had been rescheduled to April 25, and the foot care clinics will resume in May every Tuesday.
"The centre has never done that before in our 50 year history," Jan Reinhardus, recreation co-ordinator for ALC, said.
ALC works with seniors, which are one of the more vulnerable sectors to contract the virus and have a higher mortality rate. Reinhardus said around this time of year they have a lot of snowbirds returning home and it is better to err on the side of caution.
Kiwanis Music Festival
The Kiwanis Club of Chatham will not be celebrating the 75th annual music showcase this year, as the show has been cancelled with no plans to reschedule, as stated in their public notice.
Children's Treatment Centre
Due to concern about the health and safety of clients, volunteers and staff, the Children's Treatment Centre will be closed to the public until April 6.
Festival of Giving (rescheduled)
The Children's Treatment Centre Foundation of Chatham-Kent rescheduled the Festival of Giving from April 18, to Oct. 17. Tickets are non-refundable and will be honoured on the rescheduled date.
This year's event is themed "I Want My MTV" A Totally Rad Festival of Giving, and will be held at the John D. Bradley Convention Centre.
"We have faith that supporters of this long-running charitable event will appreciate that we are taking the most responsible action possible at this time," their press release stated. "Although Festival of Giving is the major annual fundraiser to support the Children's Treatment Centre and other local charities, the CTC Foundation Board of Directors and staff feel that public health and safety is a higher priority at this time."
YMCA
The YMCA of Southwestern Ontario has closed all child-care and health, fitness and aquatics facilities until April 6. Credits and refunds will be provided for the duration of closure and will be communicated by individual business areas, they stated.
C-K Chamber of Commerce
Due to the evolving situation with COVID-19, the Chatham-Kent Chamber of Commerce Business Excellence Awards Banquet currently scheduled for April 16 is being postponed.
The plan is to reschedule to early-mid June, or even into September, depending on the health circumstances, according to chamber officials.
Chatham-Kent Home & Garden Show
The Chatham-Kent Home & Garden Show, slated to run later this month, will be postponed.
Organizers said they hope to rebook the event for early May.
C-K Animal Shelter
Pet and Wildlife Rescue officials say until further notice, only the following services will be available at its locations (405 Park Ave. E, Chatham & 113 Arnold St., Wallaceburg): scheduled surrenders, stray drop offs, stray reclaims, quarantine services (dogs and cats), scheduled adoptions, and food pickups from its food bank.
Animal control will operate as usual and all calls will be addressed.
Volunteers are asked to schedule their visit with our volunteer co-ordinator.
If you have any questions you can contact their office during business hours at 226-996-9969 or e-mail pawrrescue@gmail.com
4-H 
Chatham-Kent 4-H suspended all meetings and events, for youth and adults, until April 3 and will reassess the situation to determine if further cancellations will be required. Individual club leaders will work with parents to re-schedule any meetings that are cancelled during this time frame, stated their release.
Granite Club 
The Chatham Granite Club's, president Deanna Bullard has decided to close for the remainder of the season. The club, which has approximately 200 members, only sees 40 people at a time; however, the majority of their demographic consists mainly of youth and seniors, promoting the decision.
"We have been following protocols such as no longer shaking hands at the beginning and ending of games, and sanitizing our rocks, but feel that this may not be enough. Our membership while healthy and active, also care for vulnerable persons at home. I feel that the right choice has been made for our curling family," stated Bullard.
Health Coalition
C-K's Health Coalition is cancelling their meeting on March 17. The Ontario Health Coalition suspended in-person meetings until the end of March and will reassess. C-K's Health Coalition said they will re-schedule as soon as it is feasible.
Legion
As of 4 p.m. on March 19, C-K's Legions will be closing their doors and cancelling all their events.
New Beginnings
New Beginnings ABI & Stroke Recovery Association will be closed and will reopen April 5 for both their Chatham and Sarnia locations.
Roman Catholic Church
The RC church has suspended weekend masses "as long as necessary." Weekday mass should remain open for private prayer and Eucharistic Adoration (Lenten season). Daily Mass will continue during the week with the direction to maintain a two-metre distance from others as a precaution.
Riverview Gaming Centre
The gaming centre closed on March 16 and did not specify a re-opening date.
Contact The Chatham Voice if you would like to add changes to your community organization or business hours, due to the COVID-19, to our list. E-mail your information to jenna@chathamvoice.com.