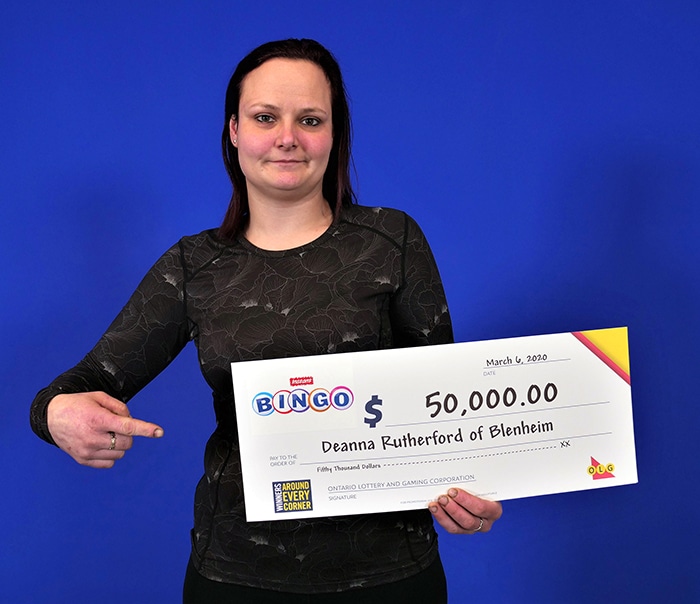 Deanna Rutherford, a 34-year old self-employed woman, won $50,000 recently through Instant Bingo.
She said she found out about her win with friends.
"I got three lines right away and thought that this was a lucky ticket! When I uncovered the fourth line, I looked at my friends and told them that someone needs to download the OLG Lottery App on their phone," she said in a media release.
Rutherford plans to renovate her home, pay off some bills and fix her car.
"This is great – it's surreal. I'm still numb. I don't think it will sink in until I'm actually using the money as planned," she said.
The winning ticket was purchased at Esso on the Run on Bloomfield Road in Chatham.