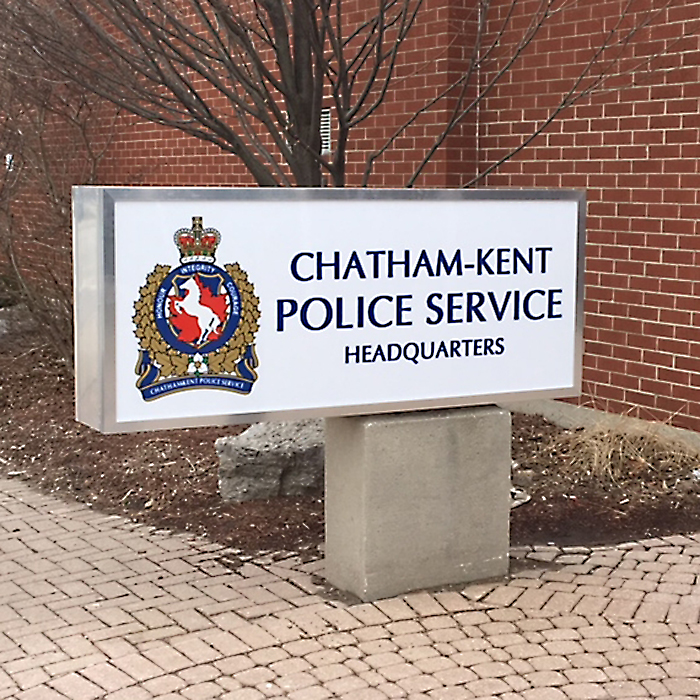 By Jenna Cocullo
Police responses to weapons related calls have been steadily increasing over the past five years.
The Chatham-Kent Police Services released their 2019 Community Patrol Branch Report at Tuesday's Board meeting.
In 2019, police responded to 72 weapons-related calls, an increase of 84 per cent since 2015, which saw only 39 calls. In 2018, 60 weapons-related calls were made.
Sgt. Paul Pomajba, who gave the report, said he had no explanation for the increase of weapons-related calls.
Const. Renee Cowell, Public Information Officer for C-K police, said they do not keep statistics on what kind of weapons were involved in the calls.
A weapons-related call can involve anything from a pipe to firearms.
Last year, the number of Traffic Unit callouts increased by 45 per cent, from 22 in 2018 to 32 in 2019, with 12 fatalities.
•••
Impaired criminal charges, collision fatalities see increases
The Reduce Impaired Driving Everywhere (RIDE) program –  a provincial sobriety testing program – saw 16 criminal charges last year versus zero in 2018.
Acting Sgt. Jason Herder explained at the Tuesday Police Services Board meeting that 12 of those charges came from one stopped vehicle, bringing the number of individual charges to five.
Between 2016 and 2018 there were a total of five criminal charges laid under the RIDE program.
After Herder's presentation, Mayor Darrin Canniff said he hoped that drinking and driving would have improved under the RIDE program.
"It looks like it improved as far as what we are catching, but I'd like to think there was less 'fish in the water' action. As a police service, do we feel like we're making progress with people not drinking and driving?" Canniff asked
Herder said they haven't yet figured out the answer to that question however, the force was being called out more.
•••
Road fatalities up in 2019
Out of 32 call-out for serious motor-vehicle collisions, 12 resulted in fatalities (compared to five in 2018) and 19 were life threatening (16 in 2018).
Chatham-Kent Police Chief Gary Conn pointed out at the recent Police Services Board meeting that three of the fatal collisions were health related, stating that there was not much the police force could do to prevent those types of accidents other than once again remind the public to ask a loved one or friend to drive them around if they are experiencing health issues.
Conn also said that two of the fatal collisions were suicide related, bringing the total number of fatal collisions due to bad driving behaviour down to seven. In 2018, one of the five collisions was also suicide related.
•••
Provincial offence charges almost double in '19
In 2019, the Chatham-Kent Police Service purchased 10 new radar devices for the Community Patrol Section, allowing 10 additional cruisers to be equipped with mobile radar devices.
The additional devices allowed patrol members to hand out more Provincial Offence Notices (tickets). The total amount of provincial offence charges in 2019 was 7,464 compared to 4,202 in 2018. Twenty-one per cent of the charges laid came from the Traffic Unit this year.
"Our Traffic Unit maintains its percentage of total PON's issued for the service with an increase on road safety with targeted enforcement on a monthly basis," stated traffic unit personnel.
Comments
comments