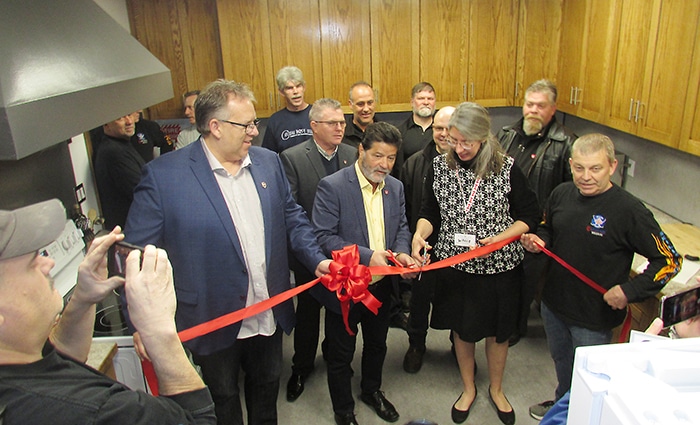 Jerry Dias, the boss of Unifor, was so impressed with the work his people had done for Hope Haven, and by the men's shelter itself, that he pledged to pay for additional improvements at the facility.
In town to open the kitchen, which was gutted and rebuilt by Unifor tradespeople in just eight days, Dias on Friday took a look at the rest of the basement facility and announced Unifor would buy new beds, furniture, paint, and curtains for the place.
The announcement left Wanda Bell, general manager of Hope Haven, and those around her briefly stunned.
"It takes a lot of love to work in a shelter," Dias said, thanking the volunteers and organizers for working to help the less fortunate. "We would hope in 2020 we wouldn't need shelters. But that's not the reality."
Dias and other Unifor brass visited Hope Haven, located in the basement of New Beginning Ministries on Wellington Street in Chatham, to see the handiwork on Feb. 21 by their tradespeople.
They were impressed by the improvements in the kitchen, which featured new more spacious cabinets and other upgrades.
Dias said the tradesmen of Unifor are good at what they do, and like to give back.
"The tradesmen really make a difference. As an organization, we understand our sense of responsibility and sense of community," he said. "We work in the communities in which we live. It's our responsibility to give back."
Bell said she appreciates the effort.
"Many worked on their own time to complete this. It got done so quickly," she said. "We are so thankful and eternally grateful."
Shortly after the ribbon cutting, Dias looked out at the rest of Hope Haven, which has beds for about a dozen men, and decided at that point that Unifor was going to upgrade the beds, furniture and decor.
"We're going to do it right," he said.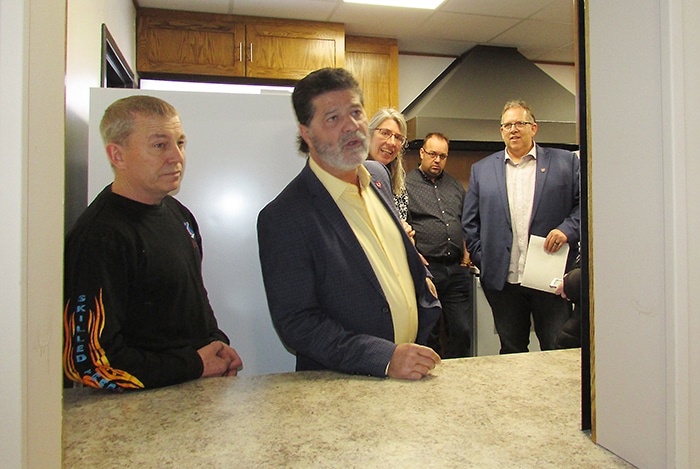 Comments
comments