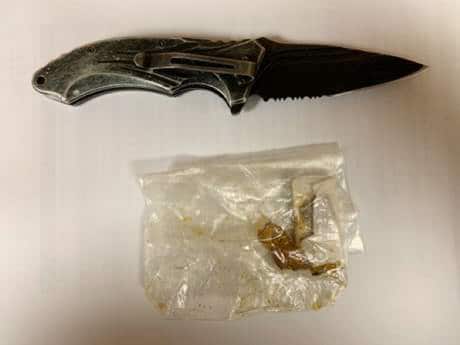 One switchblade and a small amount of cannabis resin is all that a drug raid by Chatham-Kent police yielded Tuesday night.
Members of the Intelligence Unit called in the Critical Incident Response Team (CIRT) to execute a drug warrant at a residence on Gray Street last night.
All officers found were a small quantity of shatter (cannabis resin) and a switchblade knife.
A Bothwell man, 42, and a 36-year-old woman of no fixed address are charged with drug possession and possession of a prohibited device.
Comments
comments