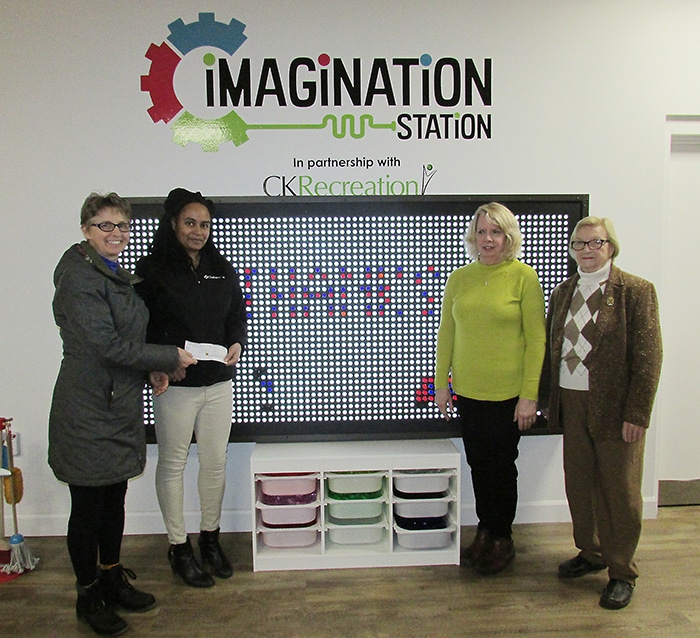 Kids interested in taking part in the Chatham-Kent Museum Imagination Station Kids' Club got a nice boost from the IODE Captain Garnet Brackin Chapter.
Thanks to another successful Christmas House Tour, the IODE donated $1,000 for kids programming at the museum, which will pay the fee for 25 young people. Kids' Club is a monthly program at the museum, for one to one-and-a-half hours upstairs at The Imagination Station.
According to Blair Newby, Assistant Curator at the C-K Museum, there is a different theme each month with hands-on play. For instance in February, the theme is Heart Strings and kids will make a craft based on that theme.
"We're very grateful for the IODE donation. It means more kids can participate in the program. Some people aren't aware of what we offer so this definitely helps," Newby said.
Marianne Johnston with the IODE said the funds raised from the House Tour – $3,300 – are being distributed to organizations in the community.
Comments
comments