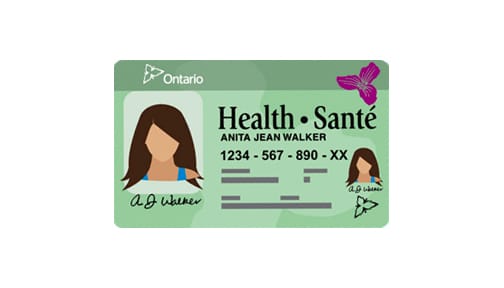 Chatham-Kent Health Alliance (CKHA) is reminding residents the Ontario government plans to officially phase out red and white health cards as of July 1.
In an effort to better protect the health system against fraud, red and white health cards will no longer be accepted for Ontario Health Insurance Plan (OHIP) services as of this date.
There are approximately 300,000 red and white health cards in circulation across the province. For those who still use a red and white health card, a new photo health card will be required for coverage of all OHIP services as of July 1.
Obtaining a new photo health card is free and can be easily done at ServiceOntario.
Simply bring in proof of Canadian citizenship or OHIP-eligible immigration status; proof of residency in Ontario and proof of identity. Complete a Health Card Re-Registration form ahead of time or by getting one at ServiceOntario.
CKHA's Patient Registration department will be posting public notices at both sites as a reminder.
Regardless of an individual's health card status, Ontario's public hospitals cannot refuse to provide services to a patient who is faced with a life-threatening medical emergency.