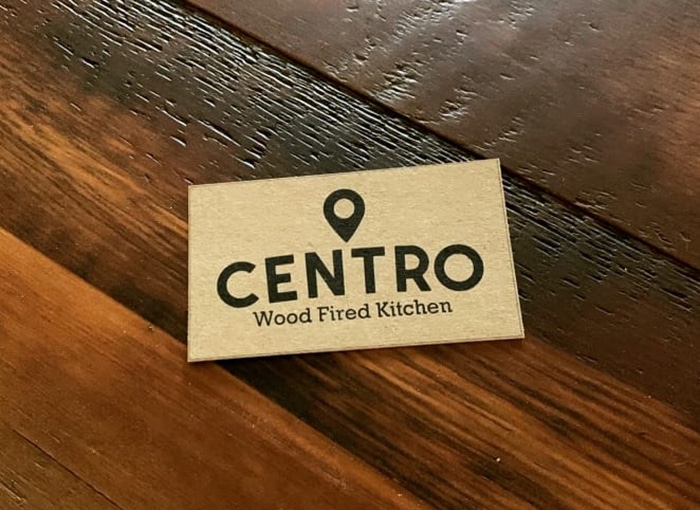 OK, we finally did it. We went to the Centro Wood-Fired Kitchen, a restaurant on St. Clair Street that opened up late last fall to much fanfare.
It was a belated celebration of Mary Beth's birthday, delayed as she had endured a nasty cough for about six weeks.
And the idea came from my brother-in-law, Tom, and his wife, Delynne.
It was a good one!
I have had numerous friends post from the Centro about how good the food is, so it was past time to experience it for myself.
I will say that before you even get in the door, you HAVE to make a reservation. It's a popular spot, and it only opens for dinner at this point.
Also, be aware of the limited parking on site. If you get a spot in the lot, consider yourself lucky. But there is plenty of nearby parking.
Just don't be one of those folks that creates his or her own parking spot, thereby making it difficult for others to drive past or get in and out of actual parking spots.
And don't be in a hurry to eat and exit, as the Centro is not an assembly-line-type restaurant.
Instead, soak in the atmosphere. Enjoy the jazz music and warm, inviting interior.
Appreciate the lighting and the artwork.
Savour the aromas and let the anticipation build.
If you are looking for a menu with a vast selection of options, this might not be the place for you. But if you are fine choosing between several sandwiches and burgers, as well as thin-crust pizzas and pasta dishes, you won't be disappointed.
For a table of six, four of us had pizzas, with take-home containers being a necessity for everyone except for the teenaged boy at the table.
A hot chicken sandwich and a burger also made it to the table. They didn't leave, however.
My daughter commented that the chicken in her sandwich was the best she'd ever tasted. I cried a bit inside as that meant it was better than what she's enjoyed off the Big Green Egg for years, but I tried her chicken sandwich and understood what she meant.
Even the fries were special, as they were sprinkled with parmesan and garlic.
We didn't have appetizers, and half the table (including the teenaged boy) shared one dessert. We all left full, with our taste buds suitably sated as well.
Comments
comments