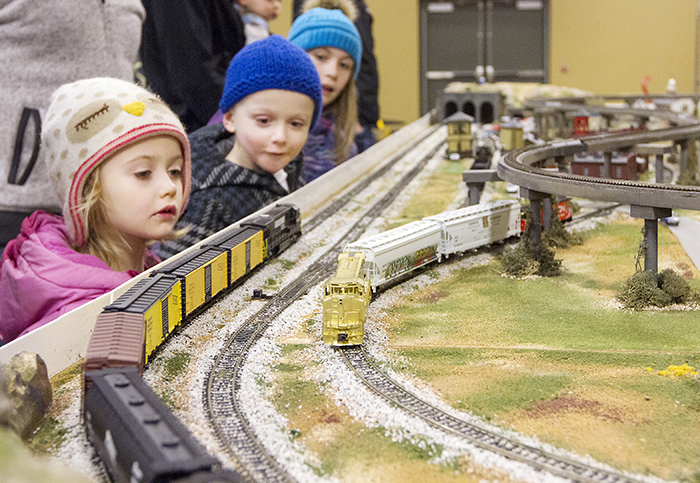 The doors open Sunday morning at 10 a.m. for the 19th annual Chatham-Kent Toy Show and Sale.
Rob Sterling, one of the event organizers, said the event continues to grow.
"It's hard to believe that it's been 19 years. The problem is every year that goes by, I am getting a year older too," he said. "But we're excited to do it again. And every year, it seems to grow a bit more."
Growth this year, Rob said, is essentially across the board.
"There's a little bit of everything. We have a lot of returning vendors and exhibitors and a few new ones," he said.
Carl Sterling, Rob's father and a co-organizer, agreed.
"There are a few people who can't come back this year, but there are a lot more who have stepped up," he said. "It's going to be bigger as we're working to add a few extra features. We have to keep adding to make it interesting for everybody."
On display and for sale will be farm toys, trains, sports cards, toy trucks and construction vehicles, model ships, planes, cars, books, action figures, dolls, coins and other collectibles, and more.
A new addition this year, Rob said, is a vendor with Harry Potter-themed items for sale.
There are also hands-on activities courtesy of local organizations.
Rob said a new addition to that area this year will be a child reading centre, as it provides another activity for younger children and their parents.
The local 4-H Farm Toy Club was actually featured in the Toy Farmer magazine in October, a publication out of North Dakota.
"There's a nice feature there about our show and the club. They feature young collectors in their October editions," Rob said.
His brother, and the youngest son of Carl, Matthew, was featured on the front cover, he said.
That article has sparked interest to the east.
The Sterlings said a 4-H group out of Nova Scotia reached out after seeing the article, as they are interested in starting a similar club.
The local club has had a lasting impact on the toy show as well. Rob said a number of former members continue to come out to support the show.
Doors open for the toy show at the Bradley Centre at 10 a.m. and the event runs until 3 p.m.
Admission for adults is $5 each and for students $2. Children aged six and under are free.
Proceeds from the event go to the 4-H Farm Toy Club and Outreach for Hunger.
Comments
comments