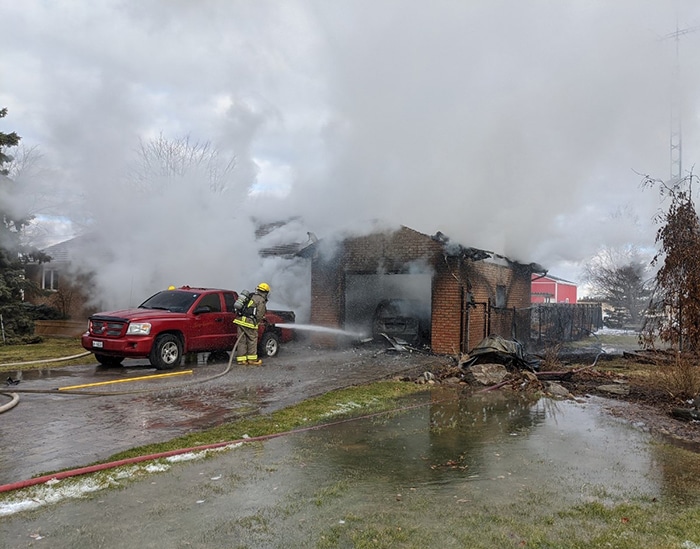 Two Merlin homes suffered damage from fire this morning.
Chatham-Kent fire officials say they got the call shortly before 11 a.m. and crews arrived to 212 Erie St. S. to see heavy flames pouring out of the garage and the home.
Firefighters from Raleigh North and South stations were called to assist the Merlin firefighters.
Officials say high winds played a big role in the fire spreading to a neighbouring home.
Total damage is estimated at about $300,000. No one was injured and the cause is undetermined at this time.
Comments
comments
« Unseasonably great grilling weather Spotted … and charged »