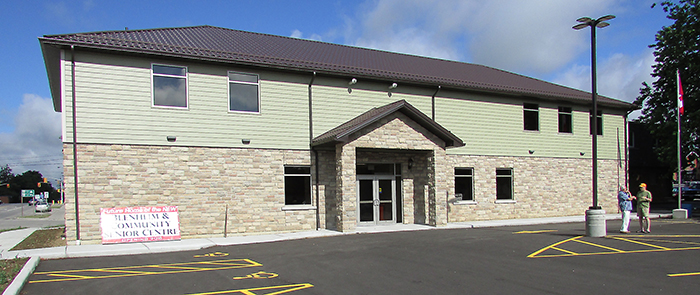 New funding for seniors health programs was announced recently by Rick Nicholls, MPP for Chatham-Kent Leamington to help the many seniors who face financial and other obstacles in accessing programs and services that support health and well-being.
Ontario is investing $14.1 million to support more than 300 Seniors Active Living Centre programs in communities across the province.
Locally, $375,380 will be spread out between Blenheim & Community Seniors Group, Club De L'Age D'Or Le Foyer Pointe-Aux-Roches, Leamington and District Half-Century Centre, Maple City Centre for Older Adults, Morpeth Heritage 60+ Club, Ridgetown and Area Adult Activity Centre, Tilbury & District Seniors Adult Centre Association, and Wheatley and District Friendship Club Inc.
"This funding will go a long way in helping seniors across Southwest Ontario stay active and socially connected, while also preventing social isolation," Nicholls said in a media release. "Seniors Active Living Centres provide a hub for seniors and their families to build positive connections and encourage physical activity. In doing so, benefits come to the whole community's well-being".
The senior population in Ontario is the fastest growing age group. By 2023, there will be three million Ontarians over the age of 65. Seniors Active Living Centre programs support over 100,000 seniors across the province.
About 30 per cent of Canadian seniors are at risk of becoming socially isolated, a growing problem leading to other illnesses.
Seniors Living Centres offer physical fitness programs such as yoga and pickle ball, social outings, educational programs such as tax clinics and technology seminars, as well as wellness programs such as falls prevention and nutrition programs.