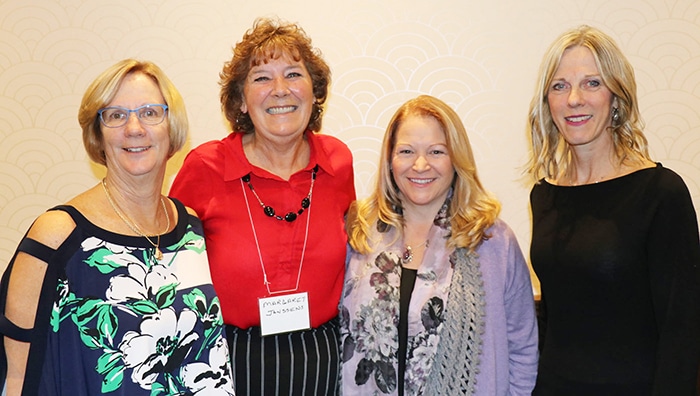 The municipality of Chatham-Kent this week honoured 270 employees and volunteer firefighters who have reached service milestones of between 10 and 55 years.
Volunteer Fire Captain Doug Ford from Station 10 in the Orford/Highgate area marks 55 years of service, while Volunteer Firefighter Wayne Harris Station 20 in Wheatley has served for 45 years.
Forty-three employees have served the municipality for more than 25 years while 180 are within the 10 to 25 year category.
Forty-seven retirees were also honoured. Included in the overall total are 41 volunteer firefighters. The combined years of service, including volunteer firefighters, is 5,533 years. This amounts to an average of 20.5 years per individual.
It is the 22nd year for the employee recognition and service awards.
"Our employees are the lifeblood of our organization," said Chatham-Kent Chief Human Resource Officer Cathy Hoffman in a media release. "Their dedication and professionalism allow us to serve the community in a meaningful way."
Hoffman said as the baby boomer generation continues to reach retirement eligibility throughout during the next several years, it is increasingly important to recruit top-quality candidates.
"We want people both locally and farther afield to know that you can have a successful and gratifying career in local government," she said. "Attracting talent is absolutely vital to the delivery of our services."