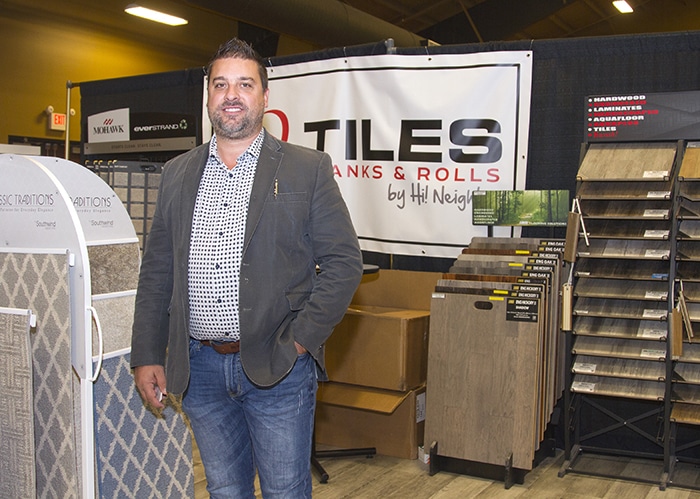 General manager Terry Darbyson from Tiles Planks & Rolls was one of many home improvement related companies who set-up a booth at the CKXS Fall Home & Leisure Show held at the John D. Bradley Convention Centre from Oct. 18-20.
Entegrus and TekSavvy covered the cost of admission for the public, and all proceeds from the sale of pumpkins, squash and apples at the event were donated to local food banks.
Below, Jon Robertson, left and Shawn Swift, right, co-owners of local renovation company Homescapez, were also on hand for the Fall Home & Leisure Show.