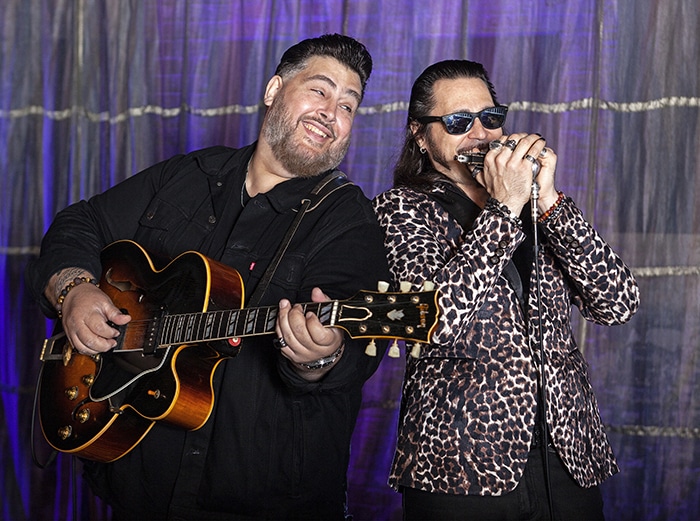 Chicago blues group The Nick Moss Band, featuring Dennis Gruenling, will celebrate release of their new album, Lucky Guy!, with performances at the Rock Star Music Hall in Windsor on Oct. 11 and the KBD Hall in Chatham on Oct. 12.
Since the 2018 release of their debut, The High Cost Of Low Living, the band has toured relentlessly, playing enthusiastic fans and winning over critics and radio programmers worldwide.
UK tastemaker magazine MOJO says, "Guitarist and singer Nick Moss shows the world his fearsome guitar chops and his complete familiarity with the great tradition of Chicago blues music. Partnered with harmonica player Dennis Gruenling, Moss creates a two-headed monster that takes the band thundering through crisp originals."
In 2019, Moss won the Blues Music Award for Traditional Blues Male Artist Of The Year and Gruenling won for Best Instrumentalist-Harmonica.
The Chatham show begins at 8 p.m., with doors opening at 7:30 p.m. at the KBD Hall on Byng Avenue.
Tickest are $25 for a blues society member and $30 for non-members. They can be snagged at Hip Entertainment in Chatham, Kakoon Spa in Ridgetown, the KBD Hall, or through Bob Christmas at 519-676-9150.
For more info, visit www.bluessociety.ca