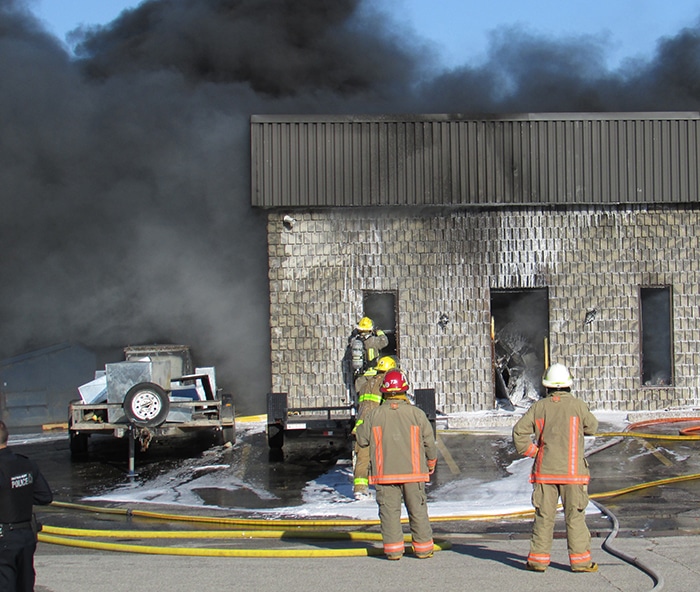 At least one person had to be treated for smoke inhalation following a morning fire on Hart Place in Chatham.
The fire broke out around 9:30 a.m. in the one storey building that houses Dave Polowick Designs and QPS Mechanical.
Thick, black smoke continued to pour out of the building after fire officials said the blaze was contained, but not extinguished.
Firefighters trained hoses through windows and up into the ceiling of the building in several spots as they sought to douse the fire.
But the heavy smoke make locating the hot spots difficult, and crews used a fan to force smoke from the building, but also called in the ladder truck to get eyes on the roof.
No report on cause or damage at this time.
Comments
comments