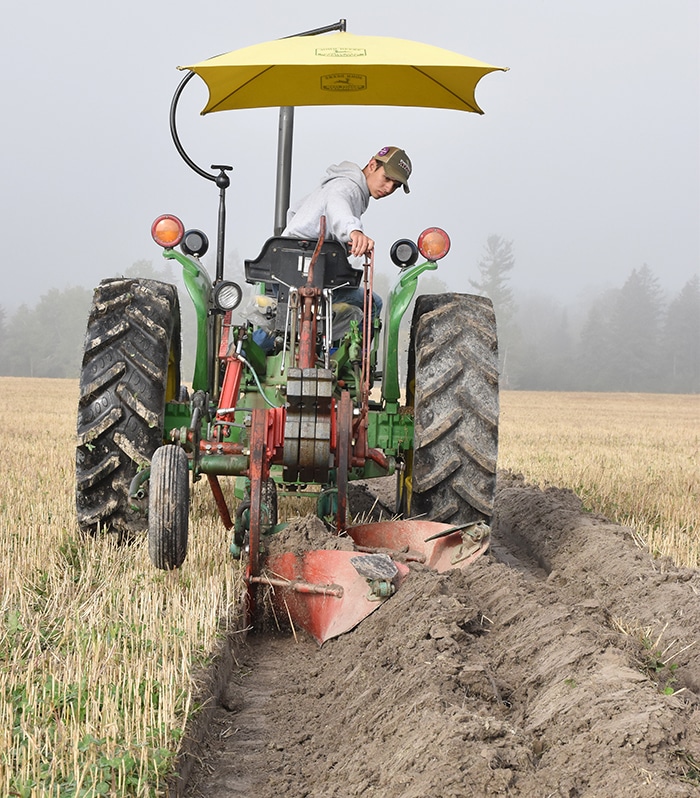 Pain Court's Matthew Sterling, 16, returned home from the 2019 International Plowing Match and Rural Expo with several awards, a scholarship and an invitation to compete at the 2020 Canadian Plowing Championships.
"The fact that I'm going to the Canadians … I can't believe it right now. It's going to take a little bit for that to sink in," Sterling said in a media release. "I've learned a lot this week, so I was really able to step up my plowing during the week and hopefully I can step it up some more for the Canadians next year."
IPM 2019 took place Sept. 17-21 in Verner, Ont. Chatham-Kent played host last year, just outside Sterling's Pain Court.
Competing in Class 2 Group 2 – limited to competitors between 16 and 19 years of age, using a tractor and a two-furrow plow – Sterling's score of 559 points was second-best, making him the reserve champion. This year's champion is Hailey Gruber of Richmond, Minn. with 581 points.
Judges award points based on straightness, cut and uniformity, burying of grass and stubble, distinctness of the furrow, uniformity, neatness and more.
As reserve champion, Matthew earned an invitation to compete in the 2020 Canadian Plowing Championships, to be held in Rivers, Man.
The performance also earned him the 2019 Eliot Moses Memorial Special.
Sterling's accolades collection wasn't over yet. He also took part in the Junior Match (Class 7) on the Saturday of the IPM and came away with the Winston Roberts Special, which recognizes the Junior competitor with the greatest overall score.
This was Sterling's second year competing at the IPM.
He has been plowing for about six years.
After finishing high school, Sterling hopes to enroll in the robotics program at Conestoga College. He's currently in Grade 12 at Ursuline College Chatham.