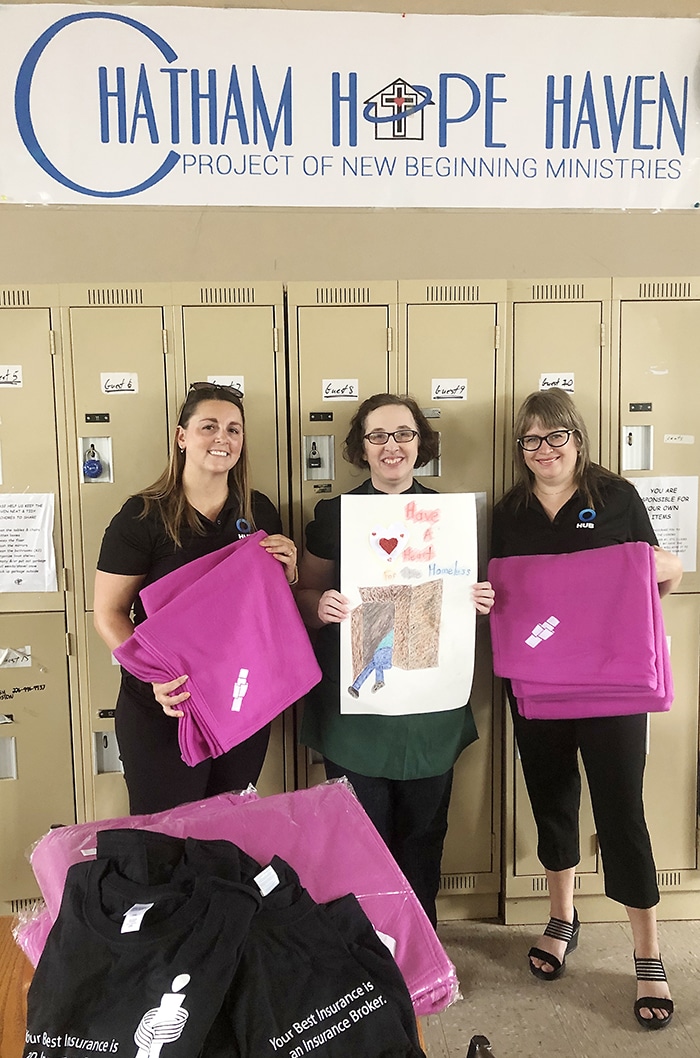 Hub International recently donated some comfort to Chatham Hope Haven's annual awareness raiser event, Boxes and Blankets.
Several businesses are donating boxes.
This year's event will be held outside the Downtown Chatham Centre, near the clock, on Sept. 20-21 from 7 p.m. to 7 a.m.
This is the same length of time the haven is open, so the homeless in Chatham-Kent do not have to sleep outside.
The objective of the event, which is in its fifth year, is to shed light on the issue of homelessness, as well as raise money for the mission, which opened in November 2017.
It is not too late for churches, businesses, organizations, youth group leaders, teachers, families and individuals to sign up and gather pledges.
Pledge forms are available at the office at 183 Wellington St. W. or on the website chathamhopehaven.com. Let the office know you will be participating by calling 519-351-4010, and a box (and now a blanket) will be reserved for you.