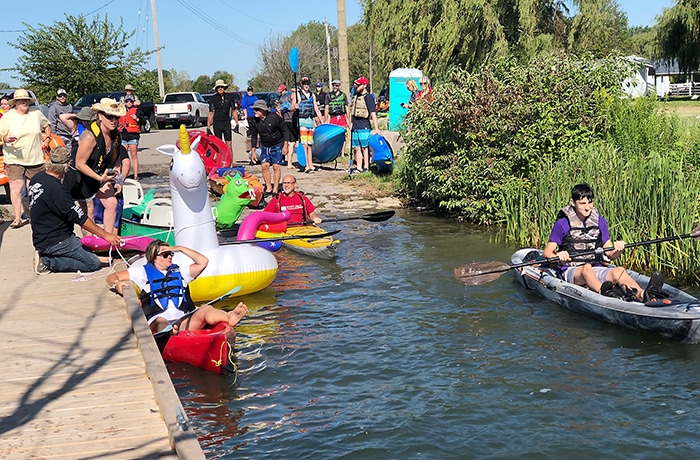 Nearly three-dozen paddlers took part in the Paddle 4 Hunger event on Saturday in Shrewsbury.
Using a variety of watercraft, from canoes to kayaks to inflatables, the participants went out for a fun tour of Rondeau Bay Saturday morning, while raising more than $4,000 in cash and non-perishable food items for area food banks.
Thanks to South Kent Coun. Trevor Thompson for providing images from the fun event.