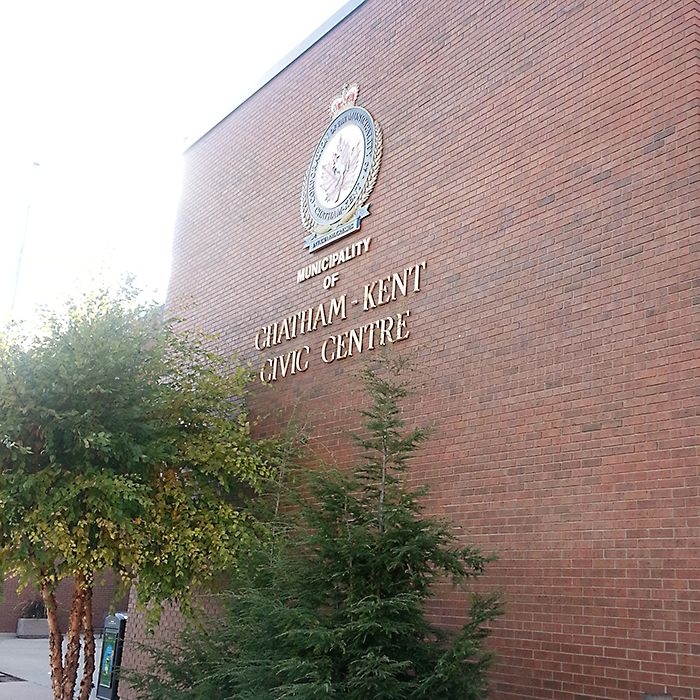 Members of Chatham-Kent municipal council and staff returned from the AMO conference in Ottawa on a positive note.
Mayor Darrin Canniff said Chatham-Kent's strong presence at the Association of Municipalities of Ontario (AMO) Conference recently in Ottawa is already paying dividends.
"The first challenge in dealing with any provincial government is to make them aware of the issues facing your community," he said. "We were able to do that, and since our messages were strong and clear, I believe we have already achieved a lot. I was very impressed with how open the ministers and senior staff were during our discussions."
The Chatham-Kent delegates, including nine council members, met with ministers or staff from the Ministry of Environment, Conservation and Parks, the Ministry of Natural Resources and Forestry, the Ministry of Education, the Ministry of Children, Community and Social Services and Ministry of Tourism, Culture and Sport to discuss various local issues.
"We were able to impress upon provincial officials how urgent it is that we deal with high water levels and erosion along Lake Erie," he said. "We're confident that we made a strong case to be included when the province opens its funding for arenas and cultural centers and we showed our support for the new location for the Chatham-Kent Children's Treatment Centre."
Canniff said the application process for recreational facilities and cultural centres opens Sept. 3 and municipalities have eight-to-10 weeks to put a proposal together to request funding for a potential new sports complex. What hasn't been decided yet is where the new arena would be located, and the size and scope of the project.
"We will be determining the where and size questions and it will all go through council," Canniff said in a phone interview. "It will be a very open process and will come to an open session of council."
The mayor also said meeting with Senator Victor Oh, who supported the commercial rice growing initiative undertaken this year involving the Ridgetown Campus of the University of Guelph, was a highlight of the trip.
"It's important that we continue to innovate and develop the agri-industry which is the backbone of our economy," Canniff said.
The mayor said municipal officials were able to meet with representatives from other provincial parties as well.
"You can't beat getting face-to-face dialogue," he said. "This is the one time of the year when we get a chance to put our best foot forward and I believe we did that."
Comments
comments