Habitat for Humanity Chatham-Kent volunteers remain busy these days at the 2019 home build on Wood Street.
On Saturday, the volunteers built and erected the walls for the home, and organizers anticipated the trusses and sheeting for the roof would arrive this week.
Four children and their loving aunt will move into the home when it's complete.
Cassadi Pryor and her nieces Brooklyn, 10, Kailyn, 8, and nephews Gavin, 14, and Isaiah, 12, will benefit from the build.
Habitat home beneficiaries are required to put in the sweat equity in their homes, as they put in many hours helping to build the dwelling and must pay a mortgage. Pryor was on scene on Saturday.
Habitat's Melaney Austin said Pryor is dedicated to her nieces and nephews.
One of Austin's jobs is working with the benefitting families.
"They spend so many hours building sweat equity," she said.
Habitat for Humanity C-K provides a permanent solution by building modest homes and selling them to families with an interest-free, geared-to-income mortgage.
Anne Taylor, volunteer co-ordinator for Habitat C-K, said work on the home is proceeding well, but any additional assistance would be appreciated.
"We can always use more volunteers, especially at the Re-Store. Our Re-Store volunteers typically come here to help," she said of the build.
Habitat C-K's Re-Store, located on Riverview Drive, resells donated building materials, as well as home furnishings and appliances.
Taylor said volunteering for Habitat C-K is a good move for students, as they get to set their own hours and can accumulate their needed volunteer hours for their high school at their own pace.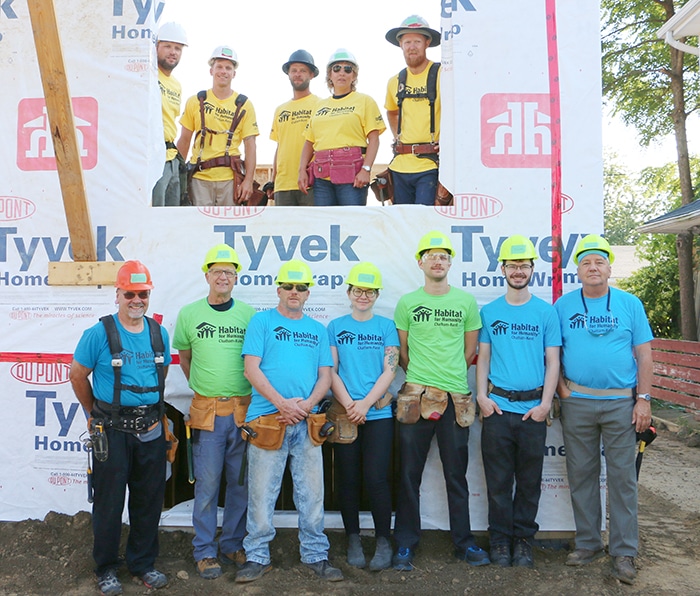 Comments
comments