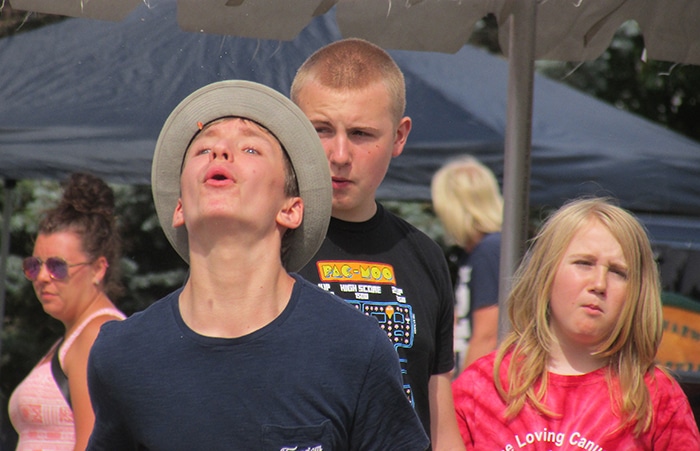 Despite the heat and predicted storms, the Blenheim CherryFest had line ups for the rides and sold-out food vendors.
Organizer JP Huggins said although the number of people visiting CherryFest wasn't record setting, it was still a big success for those who did attend, and for the vendors.
"It was a very hot three days, with the threat of thunderstorms that might have kept some people away, but we only had light rain one afternoon. A lot of food vendors sold out and teenagers were still lined up for the rides at 10 p.m. on Friday, so it was a success," Huggins said on Monday after a busy weekend.
One of the highlights of the festival was the attempt at a World Record for the number of people simultaneously spitting cherry pits. Huggins said abut 172 signed up to spit a cherry pit Saturday morning, which fell shy of the 250 organizers were hoping for.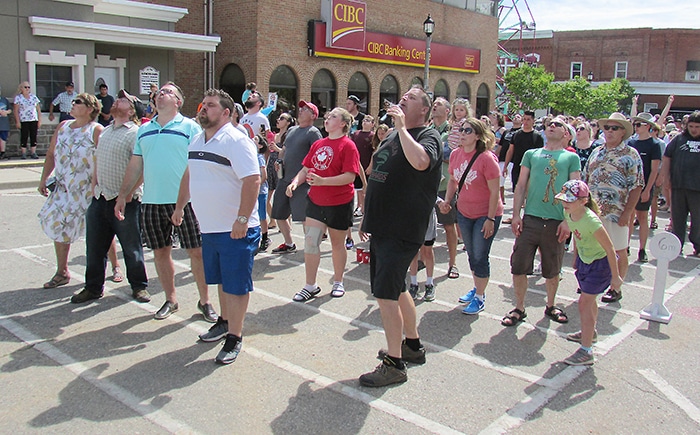 "There is currently no World Record for cherry pit spitting and we were told to shoot for 250 people by the World Record folks," Huggins said. "We had about 172 people our first time and we sent photos and a video of the try. The World Record people will go over the video and let us know if we made it."
Huggins added that they plan to incorporate World Record attempts in the coming years, with a cherry theme, and hopefully next year, can surpass this year's total of cherry pit spitters.
Mayor Darrin Canniff, along with councillors Mary Clare Latimer, Anthony Ceccacci and Trevor Thompson took part in the attempt.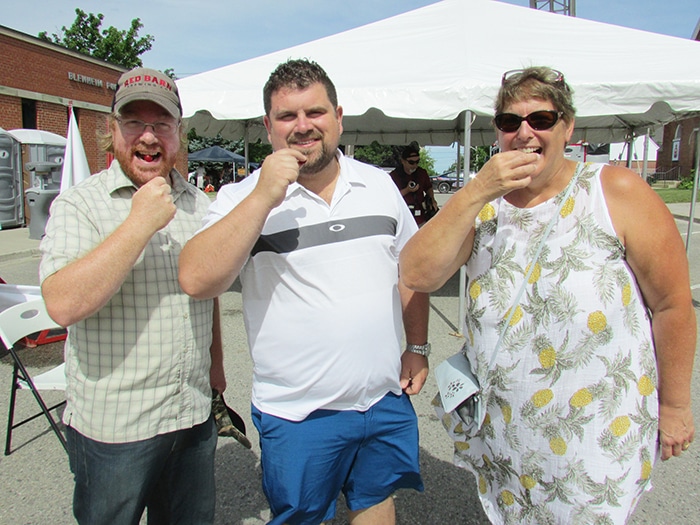 Comments
comments