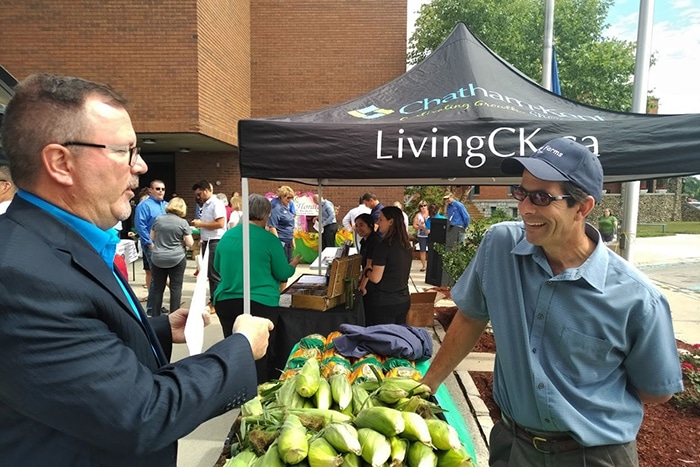 The bounty of Chatham-Kent's agriculture was on display Monday as the community celebrated the launch of a Buy Local, Buy Fresh campaign with a farmers' market, barbeque and flag raising at the Civic Centre.
The effort was sponsored by the Kent Federation of Agriculture (KFA) and supported by the municipality through the Chatham-Kent Public Health Unit and Economic Development.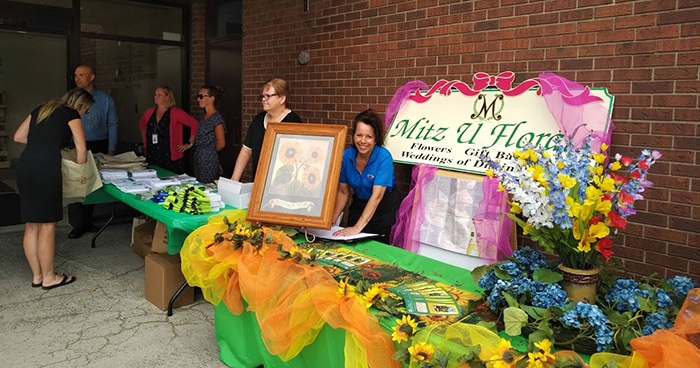 MaryAnne Udvari of the KFA noted the $3 billion value of agriculture to the local economy.
KFA President Ron Faubert said support for local, fresh food is greater than ever.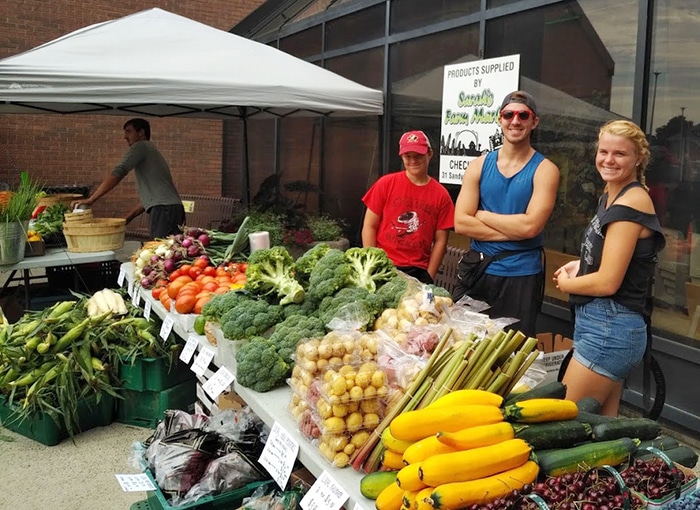 A guide to buying fresh, local products lists nearly 50 locations across the municipality at which producers sell dozens of products.
The guide is also available at all municipal service centers and library locations.
"The guide is so popular we have business who aren't agri-related asking if they can have copies to display," Faubert said in a media release.
More information about the program can be found at http://buylocalbuyfreshchathamkent.com/?page_id=1825
Coun. Jamie McGrail noted that local residents have a unique option of healthy buying, while Chris Sherman of the health unit said consumption of fruits and vegetables remain lower than it should be.
Coun. Karen Kirkwood-Whyte said the origins of the buy local buy fresh map go back some 15 years in combination with a number of community agencies.
Mayor Darrin Canniff and Kim Cooper, long time agricultural specialist, noted that Chatham-Kent is the number one producer of a number of products both provincially and nationally.
Immediately following the flag raising, a local food market featuring vendors across Chatham-Kent and a barbeque featuring products from Roesch Meats took place outside the Civic Centre.