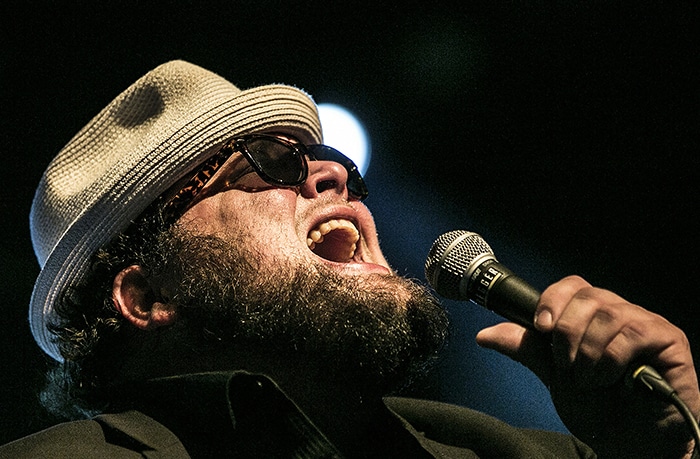 Bluesman Victor Wainwright can't wait to come to Chatham-Kent again, this time to play outdoors as the headliner for the Shrewsbury Ribs & Blues Festival.
Wainwright, who performed in late March at the Kent-Belgian-Dutch-Canadian Club at the invitation of the Canada South Blues Society, brings his band The Train with him again.
"That was a wonderful time," he told The Chatham Voice of his last visit. "Those people treated us super well. We loved the enthusiasm of the crowd. We're looking forward to getting that again."
Wainwright is a Grammy nominated performer who grew up in Savannah, GA watching his grandfather perform, and ultimately followed in his footsteps.
"He covered a lot of Jerry Lee Lewis and Little Richard. All that stuff was considered roots music," he said.
For Wainwright, those roots go deep and are the foundation for so much more.
"I've equated the blues to a church. It wouldn't be the walls or the steeple or the bells that make a church. It's the people inside that make it a church," he said. "For the blues, it's not any particular note or an experience; it's what's inside; what you are trying to say with your emotions. That's where it's coming from."
His heavy influences naturally gravitate to his family members, but extend beyond as well.
He cites BB King and other "guitar heroes" as influences as well, but admits the "iconic piano players" held his attention the most.
From there, he expanded his scope.
"Through the discovery and the grace of the Internet, I was able to look up people such as Pine Top Perkins and others to see what influenced those people," he said.
Wainwright said he sets his tour dates and locations to the seasons. He now calls Memphis, TN home, and enjoys being a little further north at this time of the year.
"I'm from Memphis. It's about 100-plus degrees right now," he said. "That's why we like to tour further north in the summer."
On Saturday, Wainwright said The Train will perform as a five-piece, adding a sax to the fun.
"We're going to be performing a lot of songs off our Grammy-nominated record, the self-titled 'Victor Wainwright and The Train.' We're touring heavy with those songs," he said. "But there will also be a few crowd favourites. We stretch around."
Expect to hear classics from the likes of Jerry Lee Lewis and Cab Calloway, among others.
"It's usually a whole lot of fun. We include humour in our show," he said. "I hope the crowd gets up and gets dancing right up to the front of the stage.
Wainright said the summer brings with it family time, and a chance for musicians such as himself to perform to a more diverse age group.
"One of the things I love about outdoor festivals is we get the opportunity to see whole families. We don't get that in bars or other venues," he said. "We get the chance to see children getting interested in music. It's awesome."