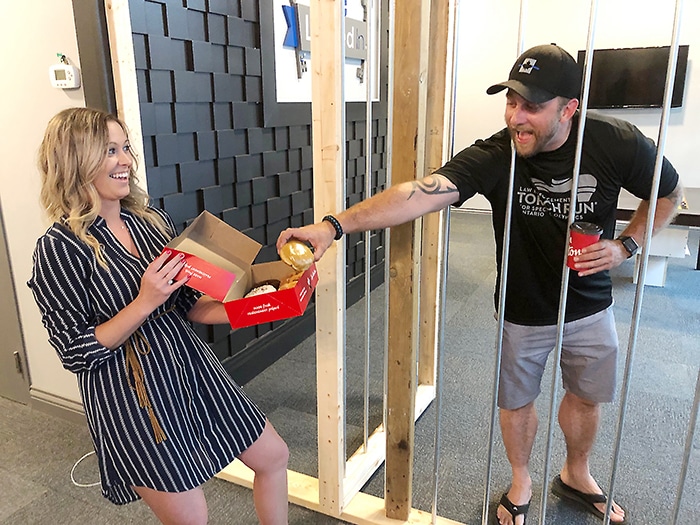 Emily Hime grudgingly gives in and lets Const. Jason Herder have a donut as he participates in the Jail or Bail fundraiser Friday for RISE House, formerly known as Hime for Help.
Participants raised $8,810 at the event, which took place in Locked In Chatham Escape Room on King Street in Chatham.
The "jailbirds" had to each raise a minimum of $300 to be freed.