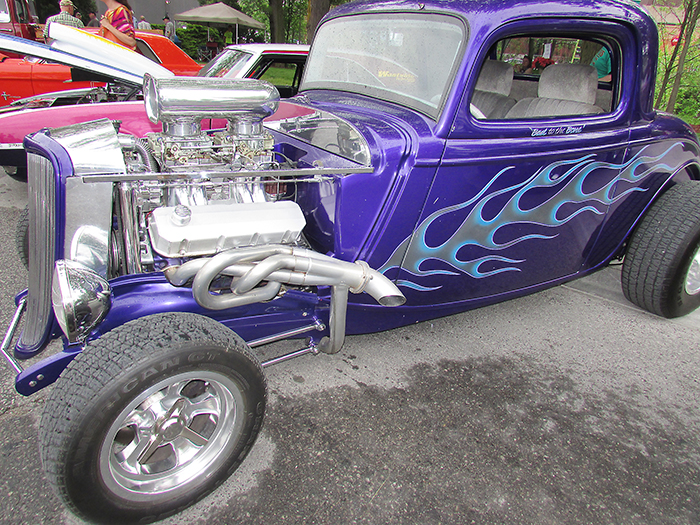 Organizers of the RetroFest element of the RM40/RetroFest weekend say all they need is a little help from Mother Nature to make the coming weekend a memorable one.
Connie Beneteau of the Historic Downtown Chatham BIA said it's shaping up to be a wild, fun weekend.
"It's crazy. If the weather works out this year, it's going to be unbelievable," she said.
Pre-registration numbers for classic car participants are double what normal numbers are.
"And Chatham-Kent is historically a last-minute community," Beneteau said of registration, which can also be done the day of the classic car showcase downtown. "A lot of them (the pre-registrants) are new for 2019."
A typical RetroFest sees 600 cars showcased in Chatham's downtown core. Beneteau said that could more than double this year.
"Again, depending on the weather, I think there will be an abnormal amount of cars this year," she said. "We're going to fill up every nook and cranny that we have."
For the Saturday showing of the classic cars, Beneteau said organizers have snagged the parking lots on Thames Street that are near Third and Fifth streets respectively. They'll be held until 11 a.m. to accommodate overflow for classic cars.
That means less parking for spectators near the downtown, on a weekend expected to see a big swell in those numbers as well.
Beneteau recommends people take advantage of the shuttle bus system that will run on Saturday and park at the old Target parking lot.
She said to check shuttle times on the website rm40th.com. The buses will bring spectators down to Wellington Street. From there, they can walk through the downtown core, or hop on another shuttle out to RM where the Concours d'Elegance showcase of unique antique cars is taking place, as well as Art at RM, the vintage bike showcase at Duke's Harley-Davidson, and more.
For Friday's Classic Car Cruise, with the expected abundance of classics, she said on top of the parking at the Bradley Centre on Richmond, they have access to two parking areas across the street at the former Navistar location.
Prior to the cruise, there will be a food drive at the Bradley Centre benefitting Outreach for Hunger. There will also be a DJ and food on site, Beneteau said.
The cruise itself heads through south Chatham and out Fairview Line to Mull Road before returning along Pinehurst Line and Eighth Line and heading up Charing Cross Road/Queen Street back into Chatham to loop in the downtown core.
For more details, visit RM40th.com.
Beneteau said all the events are listed on the site, plus road closures in Chatham for the weekend.
The expectation of seeing celebrities in town for the weekend is only adding to the interest, Beneteau said.
"There's the unknown of who will come. We know (TV host) Wayne Carini is coming, but other than that, we just don't know," she said.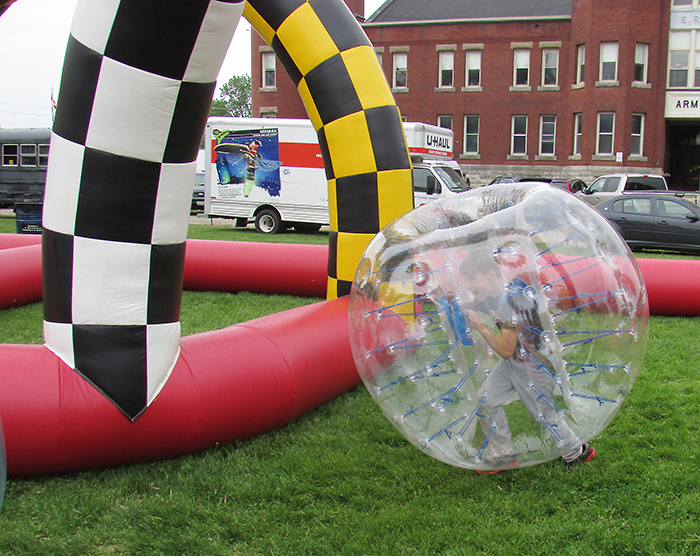 Tecumseh Park will be a hotbed of activities from 10 a.m. to 6 p.m. on Saturday as well.
The Miss RetroFest event takes the stage at noon, followed by two live bands in the afternoon.
There will be a beverage garden put on by the Chatham Kinsmen as well.
There is also plenty for the kids and the kids at heart to enjoy, Beneteau said.
Pony rides and a petting zoo will be handled by TJ Stables, the Chatham-Kent Library dome will feature special guest readers, there will be a kids' paddle boat pool, a foam pit with big bubbles, adult runner ball for the young at heart, a zip line, a Zorb ball pool where people get inside giant balls, the Hagerty Test Garage where kids aged 2-6 an learn how to change a tire, a large Lego area, and a special photo lane.
"This will be where the Batmobile and backdrop and the Flintstone's car and huge cartoon characters will be. You can take photos with them and post them to social media," Beneteau said.
The soapbox derby returns to William Street between 9 a.m. and 2 p.m., organized by the Optimists.
There will be vendors, face painters and more also in the park.
Chatham Towing will be showing off one of their new lift trucks by picking up tractors near the land registry office, Beneteau said.