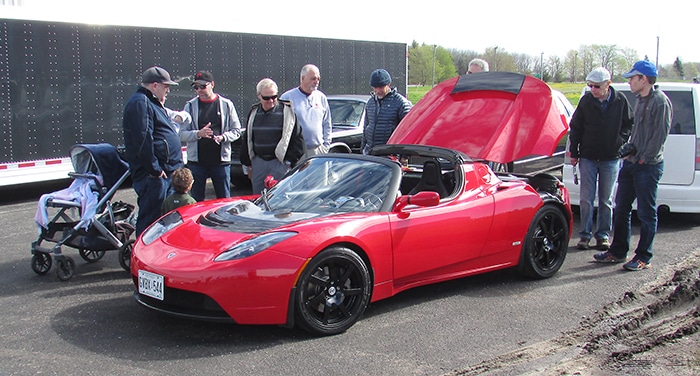 RM Sotheby's and RM Auto Restoration hosted their first Cars & Coffee event of the season Saturday morning, drawing hundreds of people to the facility.
Dozens of classic car owners brought their vehicles to show them off to the public, while RM opened the doors to its museum floor and the restoration shop floor, giving patrons a special treat, seeing vintage vehicles and high-performance roadsters on display or in for improvements.
Above, a crowd gathers around a Tesla Roadster.
While Ferraris, Lamborghinis, Batmobiles and more were on display inside, classic muscle cars and a diverse offering of other vehicles were showcased by their owners outdoors.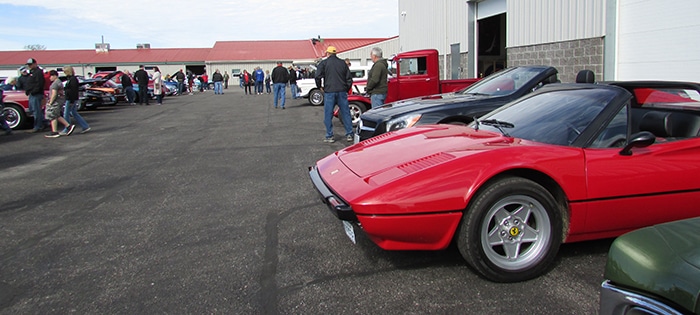 Some visitors had to park back on Classic Car Drive as all on-property parking options were filled at one point.