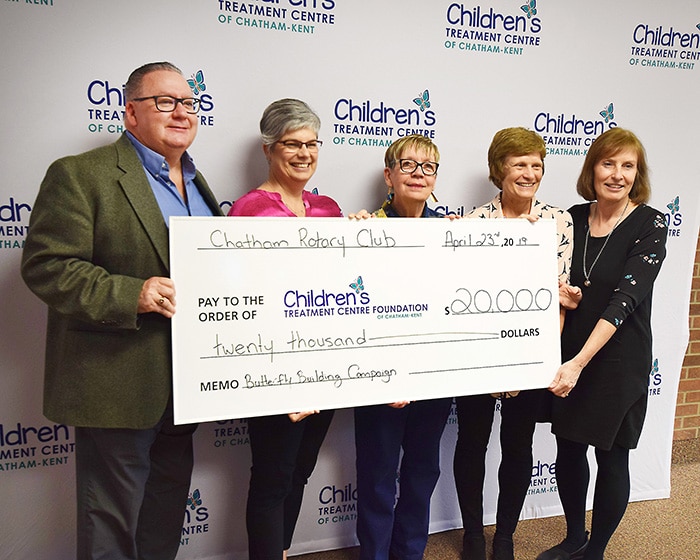 The Chatham Rotary Club presented the Children's Treatment Centre Foundation with a cheque for $20,000 in support of its Butterfly Building Campaign recently.
The Children's Treatment Centre provides services to one-in-seven children and youth in Chatham-Kent, and is expected to serve one in five by 2020.
The CTC-CK's Butterfly Building Campaign will support building a larger, state-of-the-art facility that will better accommodate the growing caseload.
"It is a great opportunity to be part of the expansion of the Children's Treatment Centre. The Chatham Rotary Club has been working alongside the CTC for 70 years and we know that the $20,000 will go towards reducing wait times for the children of Chatham-Kent." Jennifer Hill, President of the Chatham Rotary Club, said in a media release.
The CTC-CK is the only organization in Chatham-Kent with nearly 70 years of experience providing specialized, quality therapy to children and youth with special needs in our community.
Collaboration from groups such as the Chatham Rotary Club ensure that the CTC-CK can continue helping Chatham-Kent children and youth participate in life to the fullest.