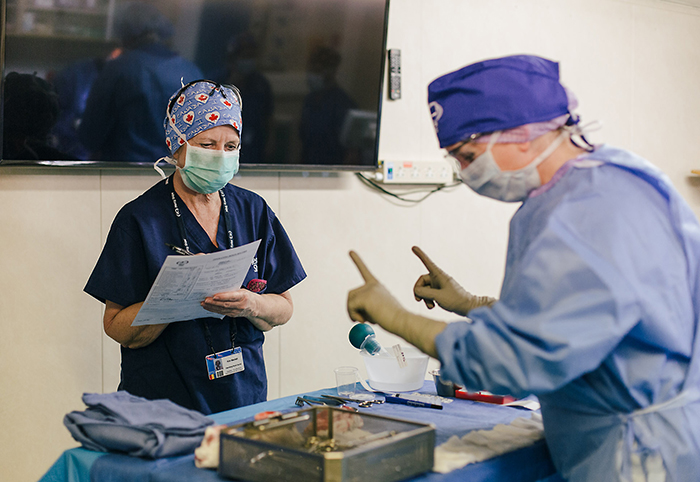 After two weeks and a great deal of jet lag, a local nurse can't wait to help deliver health care to those in need in Africa again.
Kim Marlatt, an OR nurse with the Chatham-Kent Health Alliance, spent two weeks on the Africa Mercy, the world's largest civilian hospital ship.
Part of the international charity Mercy Ships, this hospital ship is staffed by 1,400 volunteers. They come from more than 40 countries around the world and provide free surgery, medical care and training to some of the world's poorest nations.
Marlatt, a 28-year veteran of nursing, signed up and spent two weeks of her vacation time earlier this year helping people from the West African nation of Guinea.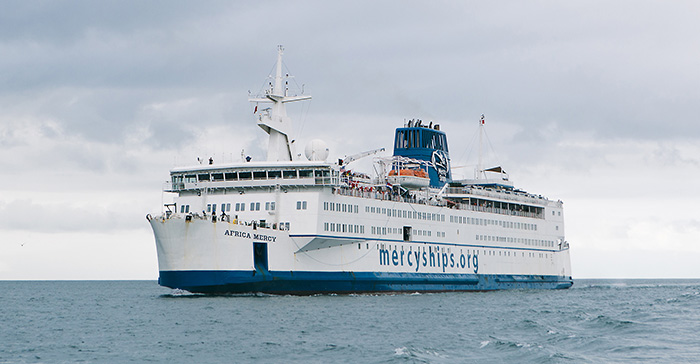 "I did two weeks. I had to use my vacation to do it," Marlatt recalls of her January stint on the hospital ship. "I really didn't know if I was going to like it or not."
But now Marlatt is eager to return.
"It wasn't long enough. You just get used to where things are on the ship, plus you are jet lagged and stuff. Next year, I will be going for a month," she said.
Marlatt said she first learned of the Mercy Ships while watching the television series, "Mighty Cruise Ships."
"It was featured one day. I watched it and thought it would be something pretty cool to do," she said.
But it wasn't as simple as signing up and getting a spot on board. Marlatt said the process took about a year to receive approval and find a suitable slotting.
"They send you dates according to what services you provide. If they needed someone who did cardiac surgery, we don't do that here (CKHA), so I am of no use to them," she said. "I had to do a checklist as to what services I do. They then checked to see what dates would match up."
When Marlatt went, general surgery and ophthalmology were services offered on the ship.
Being able to assist meant a great deal to Marlatt.
"It was such a life-changing experience for me. One of the weeks I was there, I was doing cataracts on five-month-old babies who were born blind," she said. "We were giving the gift of sight. The next day, I'd go see the babies in this ward and they were reaching for your face and seeing their moms for the first time."
She added the emotions from the mothers were at times overwhelming.
Marlatt explained the babies would be born with cataracts because their mothers contracted infections while they were pregnant.
It's something we just don't see here. That's also the case for goiters the size of baseballs. A goiter is an unnatural enlargement of the thyroid gland.
"Here, we'd never let them get so large," she said. "And there were many kids with cleft palates. They don't have the prenatal vitamins we have here. We just take so much for granted."
Marlatt said the impact and need of the services provided on the Mercy Ships is telling. While on the Africa Mercy, she said she saw people line up for days, after having walked for days, "just to see a surgeon and hope to be approved for treatment."
She said the team effort on board, despite the fact volunteers came from other parts of the world, was amazing.
"At any given time, there were seven different countries represented in one operating room. We were all there for the same reason. You just didn't have all the politics you do here," she said. "There was no pressure. Everyone's there for one reason. Everyone's giving of their time."
While on the ship, Marlatt also realized just how small our world really is. She shared a room with several other nurses, one of whom was from Australia. But it turns out her mother was originally from Amherstburg and her grandmother still lives in the southwestern Ontario community.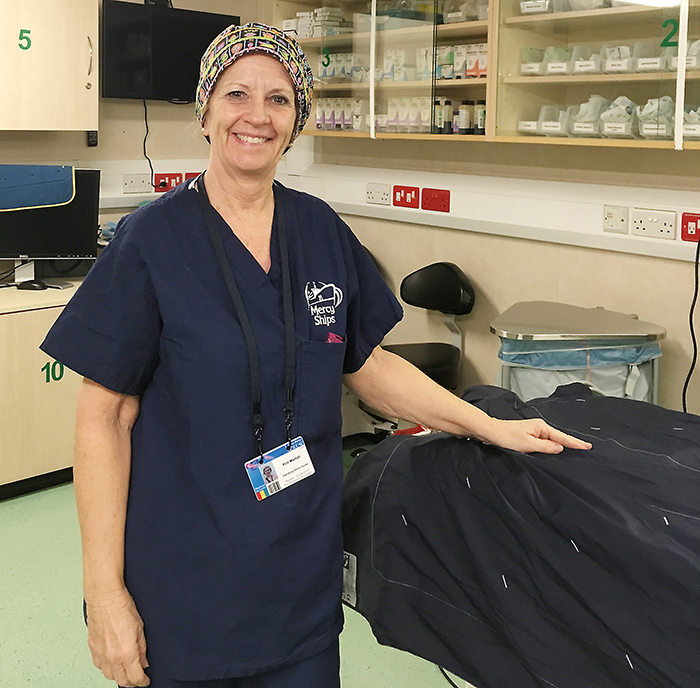 Although it was Marlatt's first time on a Mercy Ship, it wasn't her first trip abroad volunteering. She volunteered in Guatemala three years ago, spending a couple of weeks in that Central American country.
"We were way in the jungle. It wasn't a hospital per se. More of a clinic," she said. "We were helping people who normally don't have access to regular medicine."
Marlatt enjoyed her time on the Africa Mercy so much that she's going back. She said she's already approved to return next year, and will stay to help for a month.
Plans are already in the works to seek additional support to raise funds to help pay her travel costs.
"This time around, I would like to go to the service clubs. I've already done a couple of PowerPoints (presentations)," she said. "Mercy Ships will give me a tax number. For anyone who donates over a certain amount, they can get a tax receipt."
This year, friends and relatives collected empty beer and alcohol bottles, raising $700 in that manner.
She said the local running group she belongs to hosted a fundraising dinner as well, collecting $1,100 in the process.
"My gosh, you don't know how many friends you have until you put one of those things on," Marlatt said.
Comments
comments