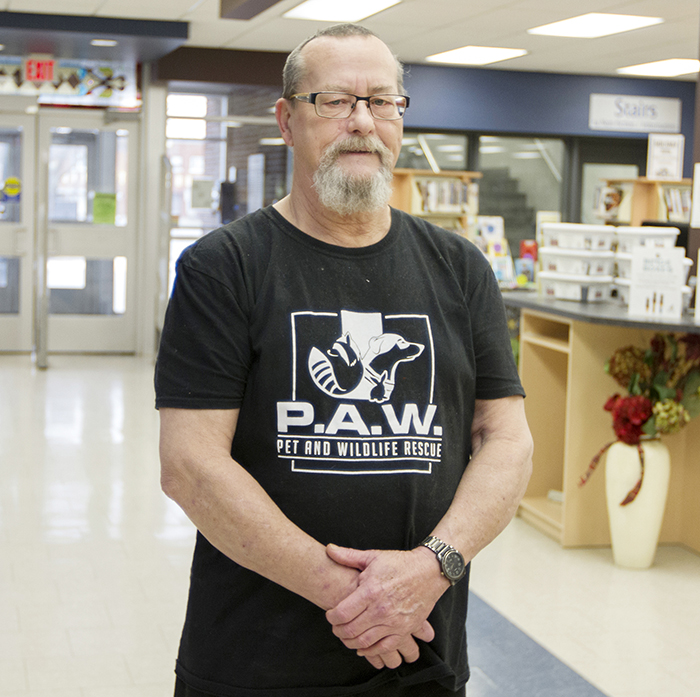 Throughout his years of volunteering with PAWR, Gary O'Rourke has helped the rescue organization, and countless animals, with his acts of kindness.
A few years ago, the 67 year old found himself at a crossroads when one his beloved dogs suffered a ruptured spleen and passed away. Unsure if he was ready for another pet, his wife Kelly suggested they go to PAWR and see is they could foster.
The rest is history.
Equipped with a large shop, perfect for introducing dogs to each other, the Chatham-Kent native opened his house to canines in need of a loving home.
"Our 11th foster was an abused dog from up near Hamilton. He had never seen the inside of a house. He had been chained up outside. He had stress colitis, he was undernourished, he had blood in his stool, and we got him back to good health,' said O'Rourke.
At the dog's final check-up appointment before being ready to be adopted out, O'Rourke learned the dog's health problems had a high chance of returning in his new location.
"Kelly and I decided we were not going to let him go, we were going to keep him," said O'Rourke.
"Our 93rd dog was from an abused case here in Chatham, a Shih Tzu/Schnauzer mix infested with fleas, malnourished, he had an ear infection and had no hair on his body," said O'Rourke.
Now, 10-year-old Raker (named after the James Bond film Moonraker) is happy to be a permanent member of the O'Rourke family, joining five-year-old Retriever rescue Whiskey and five-year-old Border Collie/Terrier Banditte.
At the city limit of three dogs now, O'Rourke and his wife are unable to foster any more dogs and instead are focus on continuing their volunteering efforts at PAWR.
'Whenever they need anything done, I'm glad to go in and do what I can," said O'Rourke.
Describing himself as a "volunteer handyman," O'Rourke has helped transport wildlife to rehabilitation centres, organize BBQ fundraisers, build wooden shelves and cabinets for the shelter and filled in whenever needed.
"It's all for the animals and we really enjoy doing it. We just love what we do and PAWR is committed to how we believe animals should be treated."
Comments
comments