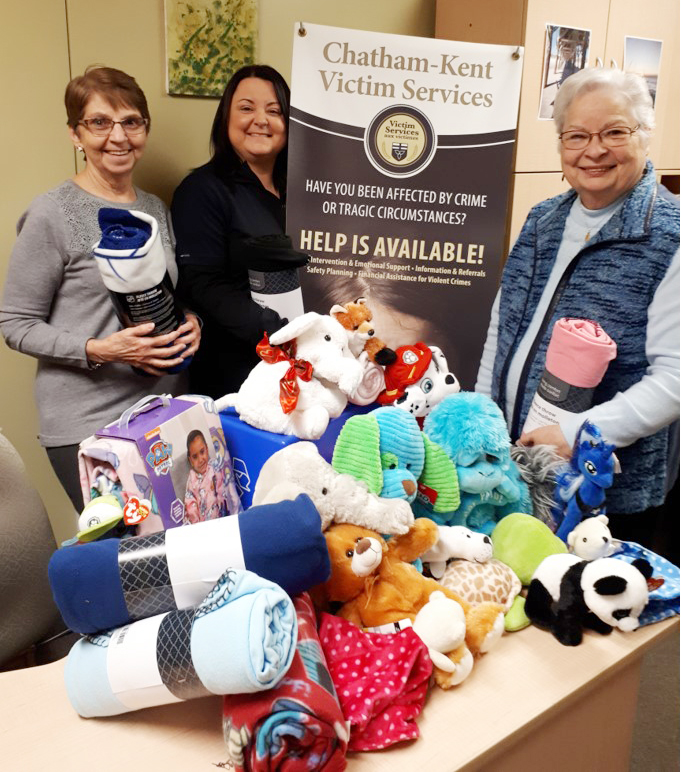 Meka Cedar, support services co-ordinator for Chatham-Kent Victims Services, centre, accepts a donation of blankets and toys from a local club, TOPS (Taking Off Pounds Sensibly), a non-profit support group for weight loss who meet weekly to weigh in and talk about members struggles or successes.
Louise Roy, club leader, on the right, presented the items to Cedar with member Jackie Dion, left.
The club meets every Wednesday 5:30 p.m. to 6:30 p.m. at Chatham Chrysler boardroom and can be reached at 800-932-8677 for more info.
Comments
comments
« Book examines C-K's rich history Chatham-Kent police help Camp Vincent »