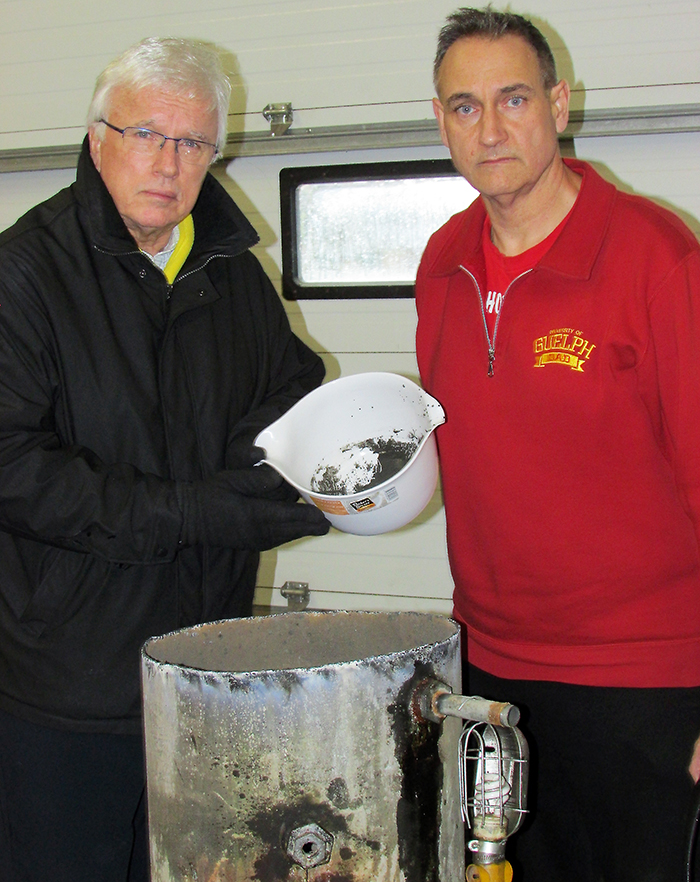 Water Wells First spokesperson Kevin Jakubec is stepping down from his role as advocate for the people in Dover in Chatham townships for the past two years, turning the job over to Chatham Township's Jessica Brooks.
Jakubec made the announcement in a recent press release, and said he is leaving the group to spend more time with his family, and to look after his mother.
Since September 2015, Jakubec has worked to create the Water Wells First grassroots organization to advocate about what he said is the serious watershed pollution occurring in Chatham- Kent.
He formed a scientific advisory panel to help characterize the nature of the sediments released into the North Kent aquifer and developed a relationship with the University of Windsor's Great Lakes Institute of Environmental Research (GLIER).
An outspoken activist and critic of the wind developers, Chatham-Kent council's previous complacency on this issue and the lack of proper investigation by the Ontario government, Jakubec said he has given a lot of his life the last two years to the issue, but now it's time to step back.
Jakubec gathered written commitments from the NDP party, the Green Party of Ontario, the Trillium Party of Ontario and the Progressive Conservative party to conduct a toxicologist lead health hazard investigation into the black shale particles now released into the watershed, a promise he is still waiting on from the Doug Ford PC government and Lambton-Kent-Middlesex MPP Monte McNaughton.
"I thank all the press for the coverage of this issue. Without a strong independent press placing a spotlight on environmental and health issues, the polluters would not be held accountable. I sincerely thank you," Jakubec said in a release.
The Brooks family, one of several, has been without water since the summer, when the well on their property became clogged with sediment and they have been trucking water into a tank on the farm ever since.
The current PC government did cancel the Otter Creek wind farm project scheduled to start construction this past fall near Wallaceburg, but Jakubec said they are still waiting on Ford to make good on his promise to conduct a full health hazard investigation into the contaminated wells.
The government does currently have the Ontario Medical Officer of Health looking over data provided by the Ministry of the Environment on the well issue, but Jakubec said at no time during the well complaints did the MOE collect any sediment samples to assess the health risk associated with drinking black shale particles known to contain toxins like arsenic, lead, mercury and uranium.
Jakubec did provide samples recently to the office of the chief medical officer in Toronto.
Comments
comments