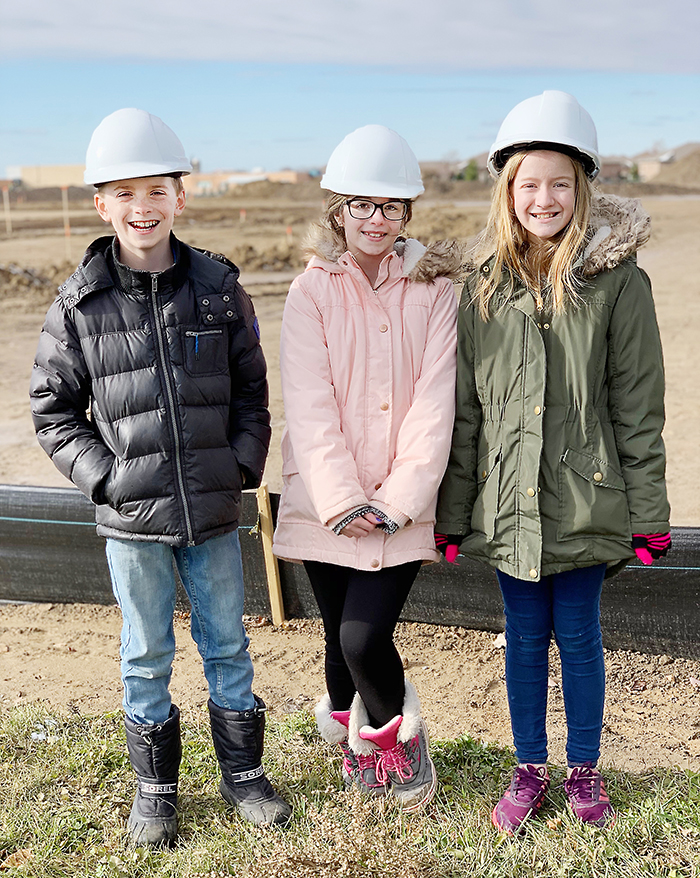 Three students have been selected to form a news team that will provide regular updates on the progress of construction of the new north Chatham Catholic elementary school on McNaughton Avenue, West.
"We are excited by this innovative communications initiative, which will not only deliver regular updates on the project to the community, but also provides a tremendous experiential learning opportunity for three of our students," Director of Education Deb Crawford said in a media release.
The students, from St. Agnes, St. Vincent and Our Lady of Fatima Catholic schools, were selected by their principals because they expressed a strong desire to participate in the project and because they are interested in possibly pursuing a career in journalism.
Every four to six weeks, the students will visit the site and interview board officials and project managers, then produce a news story that will be posted to the board website.
The first story, which was produced by Emma Vilaranda, Brielle Malone and Ewan Niven was presented to trustees at the Nov. 27 board meeting and is now posted to the Board website at www.st-clair.net
"We look forward to having the students attend a board meeting sometime later in the spring, to provide a report to trustees on what they have learned as part of this initiative," Crawford said.