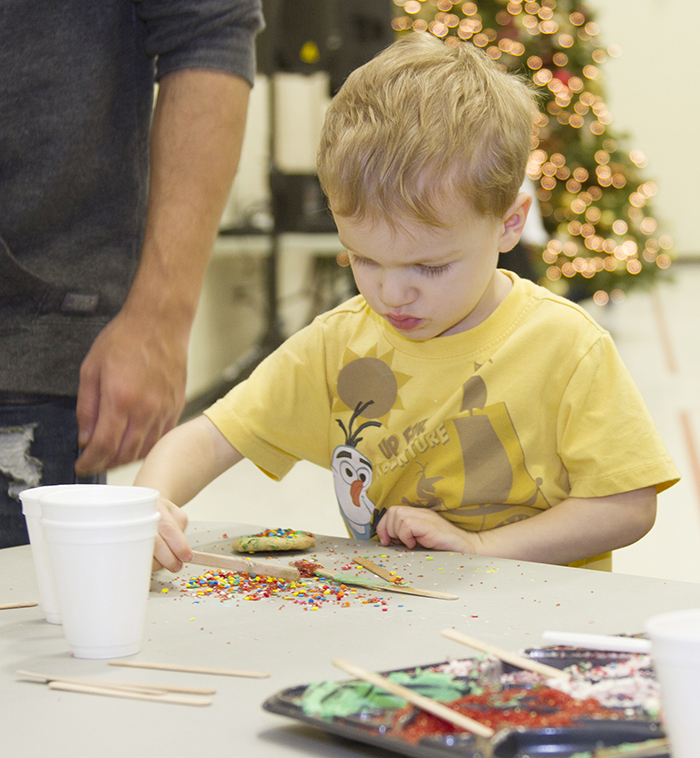 It was a record-breaking year for attendance at Saturday's Breakfast With Santa.
Held at the WISH Centre and put on by East Side Pride, hundreds of children and their parents were served a free breakfast by volunteers from the community, Chatham-Kent Police Service and the Chatham-Kent Fire Department.
In its eighth year, new mayor Darrin Canniff, and fellow councillor Amy Finn were on hand to show their support to the event alongside old/new councillor and organizer Marjorie Crew.
"This is the busiest year. We have a lot of people here and it's so heart-warming," said Crew of this year's crowd.
"We want to make sure this is a community Christmas, and breakfast with Santa shouldn't cost anything," said Crew.
At last count, Crew said she had upwards of 40 volunteers helping, some returning year after year.
"There's so many hands that come together to make this happen," said Crew.
A cookie decorating station was a big hit, but was quickly abandoned for the line-up when Santa Claus and Mrs. Claus arrived for photos.
Attending the event for the first time was newcomer Stefanie Stefan.
Having moved to Chatham from Mount Elgin recently, Stefan heard about the breakfast from her neighbour's daughter who asked Stefan to take her to the event.
"It's a wonderful way to welcome in Christmas," said Stefan. "I think it's wonderful Chatham is doing something like this."