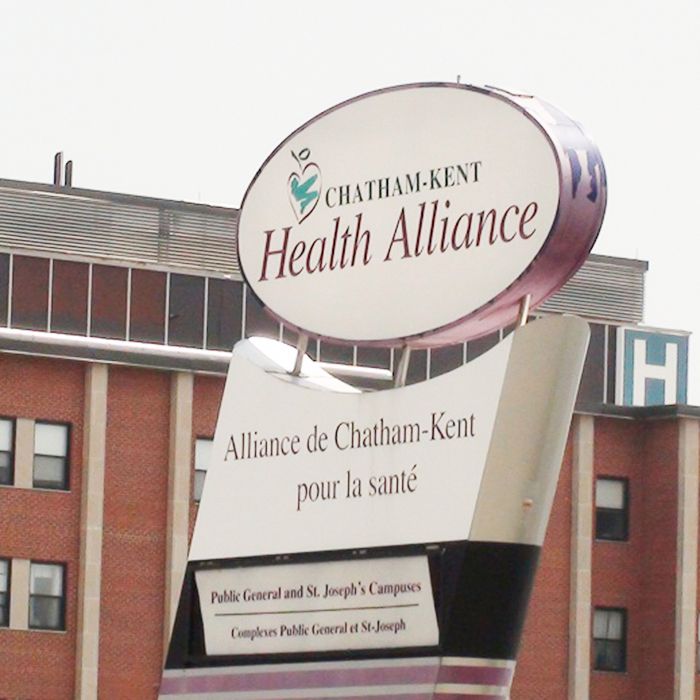 The Foundation of Chatham-Kent Health Alliance (CKHA) launched its 29th Annual Christmas Wish Tree appeal to support cardiac health in the community through the purchase of a transport defibrillator and Holter monitors for Chatham-Kent Health Alliance.
Fundraising appeals have been sent to more than 40,000 homes in the community, and donations can also be made at www.foundationckha.com.
The Christmas Wish Tree appeal and tree lighting ceremony have become time-honoured traditions in Chatham-Kent. Members of the community publicly honour family members and friends by making a donation to illuminate one of three different coloured tree lights in support of the CKHA.
This year's appeal and event highlight the importance of heart health, and all funds will be directed toward the purchase of equipment that helps lessen the impact of heart-related ailments in Chatham-Kent.
"In 2017, Chatham-Kent had the highest per capita death rate from heart attacks in all of Ontario, which to me is a staggering statistic," Mary Lou Crowley, Executive Director, Foundation of CKHA, said in a media release. "I'm thrilled that this year, all donations to our Christmas Wish Tree appeal will be used to purchase Holter monitors and a transport defibrillator for CKHA – both of which can help lessen the impact of heart-related illness in our community."
Donations are being accepted online, via mail, over the phone or in-person at the Foundation of CKHA Chatham office at 9 Ursuline Ave.
This year, for the first time ever, two Christmas Wish Tree lighting events will take place. The first will be at the Chatham site of Chatham-Kent Health Alliance on Dec 10 at 6:30 p.m. Three days later the festivities move north, as another lighting ceremony will happen at the CKHA Wallaceburg site on December 13 at 6 p.m.
The Wallaceburg event will also feature a horse and wagon, which will take attendees around the neighbourhood in the tradition of holiday events from the past.
The public is invited to both events to enjoy Christmas carols, words from Foundation staff and honoured guests, refreshments, and to view the trees which will be decorated in red, white and silver lights. Each colour of lights signifies a different level of gifts received through this year's appeal.