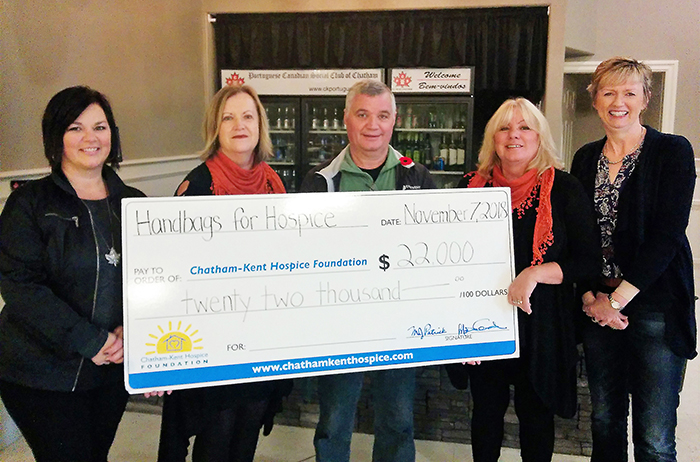 Recently, a group of committed volunteers hosted the second Handbags for Hospice' event at the Portuguese Social Club in Chatham. The sold-out event raised $22,000 in support of local hospice families.
The evening consisted of food, refreshments, and raffles with the main feature focused on 12 bingo rounds with the prize being a brand name, designer handbag.
"We are so grateful to the planning committee for their hard work, to the people who donated items in memory of loved ones, and to everyone who attended. It is so heartwarming to see so many people come together to support our hospice families. This donation will help us continue to offer end-of-life hospice care to local families," said Jodi Maroney, Executive Director, Chatham-Kent Hospice Foundation, said in a release.
Comments
comments