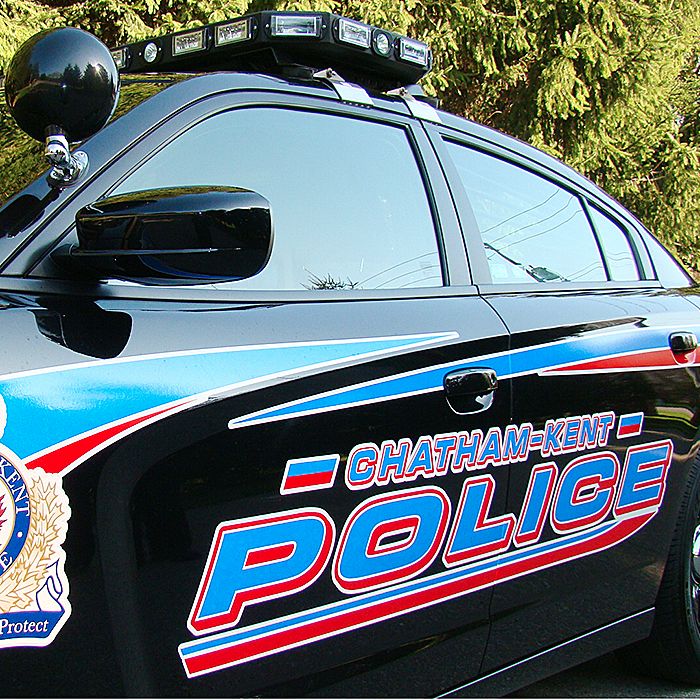 Chatham-Kent police dealt with three incidents of fraud and theft overnight.
According to police, charges have been laid regarding a fraud case from November 23, 2016. A woman altered a cheque issued to a company in Toronto by the Newfoundland / Labrador Department of Finance and deposited the $9,525 into her bank account here in Chatham.
Through investigation, police identified the woman responsible and last night arrested and charged a 46 year-old woman of Orchard Heights in Chatham with uttering a forged document and fraud over $5,000.  She was released pending a future court date of November 30, 2018.
Also last night, police arrested and charged a 38-year-old Chatham man after he tried to make off with a necklace, two shirts and a phone charger in his hooded sweat shirt at the Chatham Walmart. He exited the store making no attempt to pay for the items valued at approximately $108.
The Loss Prevention Officer stopped the man outside and called police.
The man was charged with theft under $5000 and being in possession of property obtained by a crime under $5000.  He has been held in custody pending a bail hearing.
The stolen property was recovered.
And yesterday morning around 6:00 a.m. a man entered an unlocked garage on Bristol Drive and took frozen food from the freezer.  The homeowner confronted the man as he was leaving and he dropped the food and fled on foot.
Officers searched the area, however the suspect was not located.  Anyone with information is asked to contact Constable Fraser Leontowicz at fraserl@chatham-kent.ca or 519-436-6600 extension #87148.  Anonymous callers may call Crime Stoppers at 1-800-222-TIPS (8477) and may be eligible for a cash reward.
The Chatham-Kent Police Service would like to remind everyone to lock their doors and windows.   Criminals look for opportunities.  Please don't make your home an easy target.