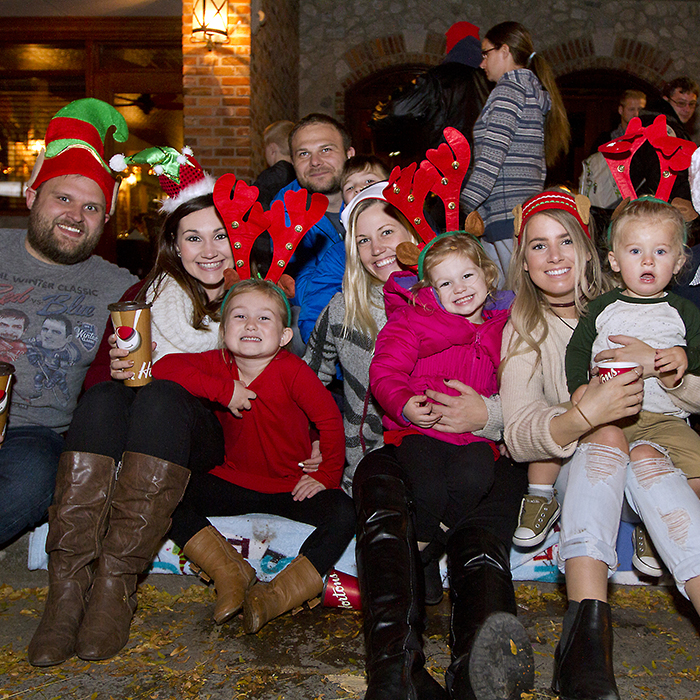 Organizers of this year's Santa Claus parade in Chatham, taking place Nov. 16 at 6:30 p.m., have some advice for those planning on attending: Bring a couple of bags, for giving and receiving.
"One for non-perishable food items to donate, and one to collect all the goodies that will be handed out," Connie Beneteau of the Historic Downtown Chatham BIA said. "There are so many different things going on. The firemen will have their boots out collecting donations as well. Canada Post will be collecting letters to Santa too."
Beneteau said the Chatham Goodfellows, Salvation Army, and St. Clair College students will all be collecting non-perishable food items. In terms of deciding to which group to donate, she suggested bringing lots and donating to your favourite organization.
City Electric Supply personnel will be collecting gently used and new plush toys for its annual Teddy Bear Drive. Donations go to local charities and organizations in need in Chatham-Kent.
Beneteau said marshaling for this year's parade is back on Sandys Street between Grand Avenue and McNaughton Avenue. The parade will head across the Lacroix Street Bridge rather than the Third Street Bridge as it did last year, as there is a load restriction in place on the Third Street Bridge, preventing heavy trucks from crossing it.
A number of floats are on the flatbeds of tractor-trailers, plus there are fire trucks and other heavy vehicles involved, she added.
Staging for the parade will begin at 4:30 p.m. on Sandys Street. The parade will travel across the Lacroix Street Bridge, turning left onto King Street and proceeding through the downtown to the WISH Centre on King Street East.
Santa and Mrs. Claus will once again find time away from their busy schedules at this time of the year to take part. They'll be on a float designed by Union Gas, Beneteau said, and will be handing out bags of candy after the parade at the WISH Centre. Santa will also be available to hear from kids what they want for Christmas.
This year's parade will feature two marching bands, the Port Huron Big Red Marching Band and the Kingsville-Essex Marching Band in the parade. The Port Huron entry has about 100 people involved, while Kingsville-Essex features 25, Beneteau said.
Organizing the parade is a lot of work, but it's worth it, Beneteau said. Her favourite part is seeing happy families enjoying the evening.
"All the people coming out to enjoy it; people sitting on the curbs with their children under blankets. I think that's adorable," she said.
She also loves the fact the event takes place after dark.
"Evening parades are a hit with the lights, etc., plus the fact it's cooler. It's going to feel more like the Christmas season," Beneteau said.
Organizers are still accepting applications for parade entries. As of earlier this week, she said there are already about 700 people participating.
Anyone wishing to take part in the parade can contact Beneteau at info@downtownchatham.com or call 519-352-8387.
For this year's parade, ENGIE is the major sponsor. Microage and MC Business Solutions and Community Living Chatham-Kent are helping out as well.