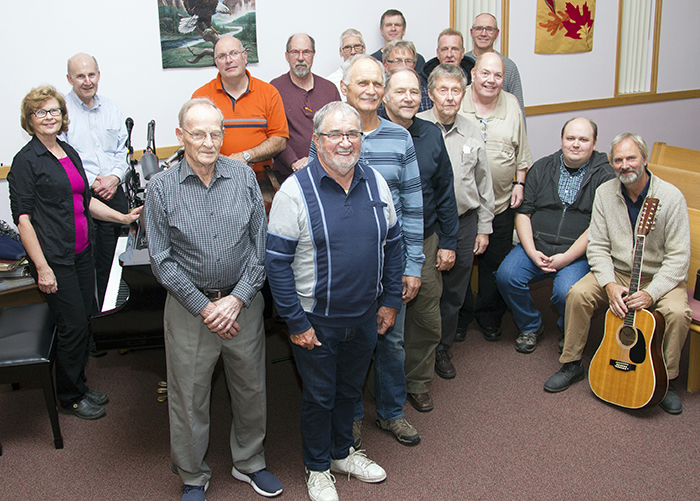 Local musical talent is giving a helping hand to Chatham Hope Haven with a free Christmas Benefit Concert.
Taking place on Nov. 24, the concert will be held at First Presbyterian Church in Chatham at 60 Fifth St. With an elevator available, the 7 p.m. family concert will feature a range of local talents including the Chatham-Kent Christian Men's Choir, directed by Barb Sargent, and accompanied by pianist Joan Lugtigheid.
Accordionist Ron Bolohan, vocalist and guitarist Chuck Zuidema, and vocalist Al DeLaet will also be on hand alongside the Presbyterian Church's Praise Team leading the carol singing, as well as their organists/pianists Alex Van Pelt and Adam Shaw and Emmanuel Baptist's Youth Praise Team Band, Cracked Voices.
The proceeds from local community sponsors and donations from the concert's open collection will go to supporting homeless men at the haven.
Operating seven days a week from 7 p.m. to 7 a.m., the haven provides much needed referrals for community resources, supper, breakfast, access to showers and laundry facilities.
Located at 183 Wellington St. W., Chatham Hope Haven is celebrating its one-year anniversary on Nov. 21 and relies on the help of their interdenominational volunteers and donations.
Operating on a first come, first serve basis, the haven currently has 10 overnight cot spaces available, a number they hope to increase once their fire alarm system is ready.
The Chatham-Kent Christian Men's Choir, formed in 2000, is no stranger to offering its voices to support a worthy cause, including previous fundraising concerts for NeighbourLink CK, Chatham Outreach for Hunger and the Chatham-Kent Hospice.
In addition to benefit concerts, the choir, which is always open to new members, participates in church services, Christmas programs and singing at nursing homes.
"We were so very pleased that they approached us," said the haven's coordinator of communications Wanda Bell, of their eagerness to make a difference.
"We are thrilled that the community supports the haven in so many ways, and hope that everyone will come out to enjoy a lovely Christmas musical event and support the good work that is being done for the most vulnerable in our community," said Bell in a press release.
Those who are looking to sponsor the event or provide a donation of food, toiletries or money can call the shelter at 519-351-4010 or visit chathamhopehaven.com for more information.