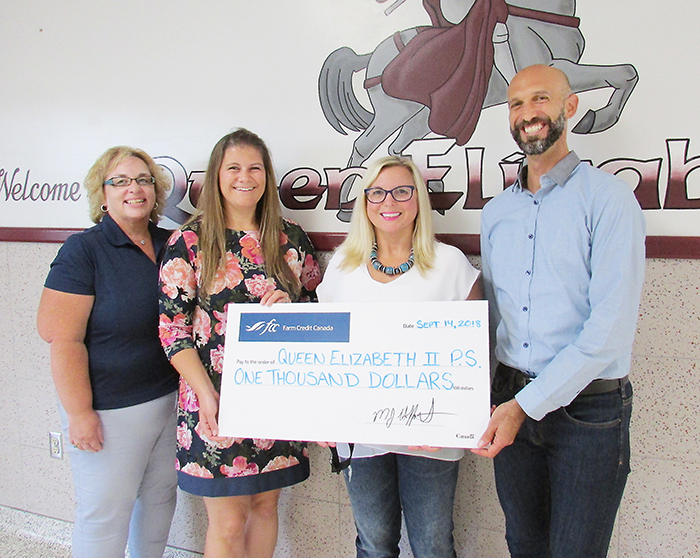 Each year, Farm Credit Canada runs its Drive Away Hunger campaign to raise funds for one local school and its breakfast program.
This year, Queen Elizabeth II Public School in Chatham was chosen to receive $1,000, a gift for which the school staff are grateful.
Principal Josh Alward said the funds will go to the breakfast and snack program for the 350 students at Queen Elizabeth that they support.
"We are so thankful to be chosen and for the generosity of the FCC," Alward said. "We support a large percentage of our kids with the program and we have a tremendous crew of volunteers who give up their time to help out."
He said the donation from FCC will allow the school to extend the snack program and purchase foods they aren't always able to afford, such as high-protein snacks.
Liz Demers at FCC said they are pleased to be able to support local schools and children with their annual campaign and will continue to make sure kids have access to healthy food and snacks.
Comments
comments